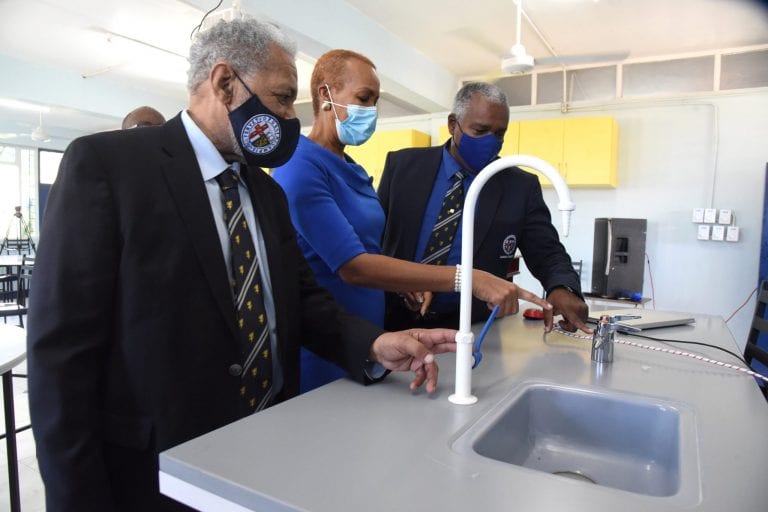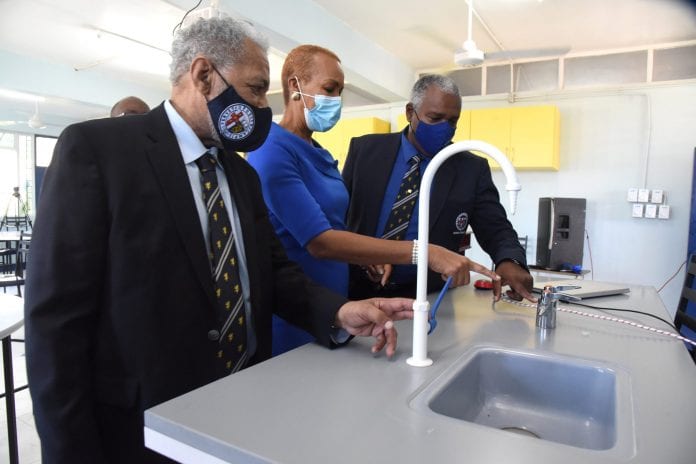 On Wednesday, January 27, Jamaica's Ministry of Education welcomed the launch of the new Science, Technology, Engineering, Arts and Mathematics (STEAM) Infusion Project at the Jamaica College all-boys high school in Kingston.
The project, which totaled US$500,000 (J$72 million), was financed by JC old boy Dr Joseph Tait and is the single largest investment in academics by a past student.
Dr. Tait is a New York-based retired veterinarian, who graduated from Jamaica College in 1953. He continued his studies at Mico Teachers college before matriculating at New York University, where he was awarded a Bachelor of Arts degree in 1962.
He subsequently attended the University of Pennsylvania School of Veterinary Medicine and earned his Doctor of Veterinary Medicine degree in 1968 – the only person of color in his graduating class.
His history of trailblazing continued when he became the first person of color to establish a veterinary medical practice in New York City; the first person of color appointed President of the NYC Veterinary Society and the first person of color appointed to the New York State Board of Veterinary Medicine.
At the launch of the STEAM lab on Wednesday, Dr. Tait said he feels "a certain amount of excitement at what this could hold for the future and I also feel a certain amount of gratitude… [that] this little country boy from Clarendon could do this for his college and for his country".
The island's Minister of Education, Fayval Williams also applauded the initiative, saying that it is in line with the thrust of the Ministry to enable students to have greater access to the technology and the resources needed to thrive as 21st-century learners.
"At the Ministry, we are committed to the task of ensuring that none of our students is left behind as we seek to eliminate the digital divide that exists in our society. This divide has been made even more evident with the COVID-19 pandemic and the need for our classrooms to be moved to the virtual space," she said.
The Minister argued that the opening of the Laboratory is one of the best examples of how crucial it is for partnerships to be encouraged in education.
"Because of the outreach of one man and his team, many young men will be able to be inspired in this lab, opening up to them a world of possibilities," Mrs. Williams said.
She noted that, overall, the STEAM Infusion project is forward-thinking and innovative.
"I am sure we will reap the reward of Dr. Tait's investment for years to come and I am sure there will be more hands available to join him and others like him on this journey to improve the education of our children," Mrs. Williams said.