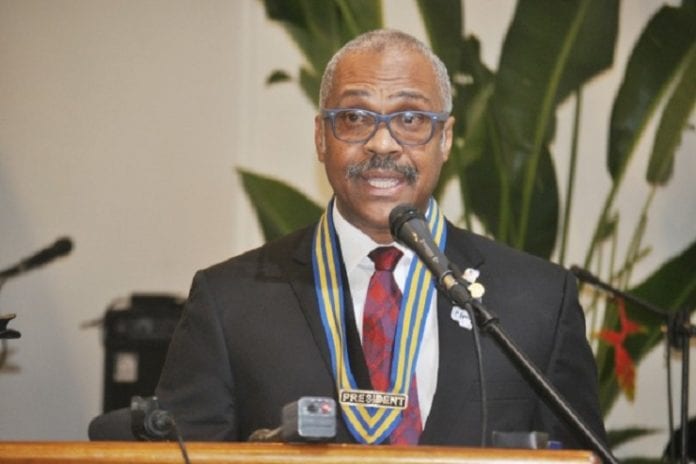 Haiti's new Prime Minister, Dr. Jack Guy Lafontant, was sworn into office on Friday with President Jovenel Moise saying his selection was in keeping with his policies of placing competent people to oversee the future socio-economic development of the country.
Moise, who was sworn into office on February 7 after winning the November 20 presidential elections last year, said that he chose Lafontant because he wanted the country to have "a hard-working, competent and united prime minister" who wanted change in Haiti.
Lafontant, an academic, thanked the President for choosing him and promised to unite the country.
"I will ensure that all the promises of President Jovenel Moïse at the electoral campaign are realized to the extent possible," he said, adding "as promised by the President of the Republic, we will strive to make Haiti a land more than never conducive to investment and business."
Lafontant said that he was also looking for "frank, sincere and patriotic collaboration" with the Senators and Deputies for the successful implementation of development projects in Haiti.
He said he hoped that parliamentarians will vote for the general policy he will present to them.
Lafontant, 56, married and a father of three, is an unknown political figure. He has been pursing his medical career for 30 years and is also professor of gastroenterology at the University of Notre Dame of Haiti (UNDH) and a member of the American College of Gastroenterology.
Under the Haitian Constitution, the next step for the new prime minister will be to select his cabinet and present himself before the Parliament in order to obtain a vote of confidence on his policy statement.