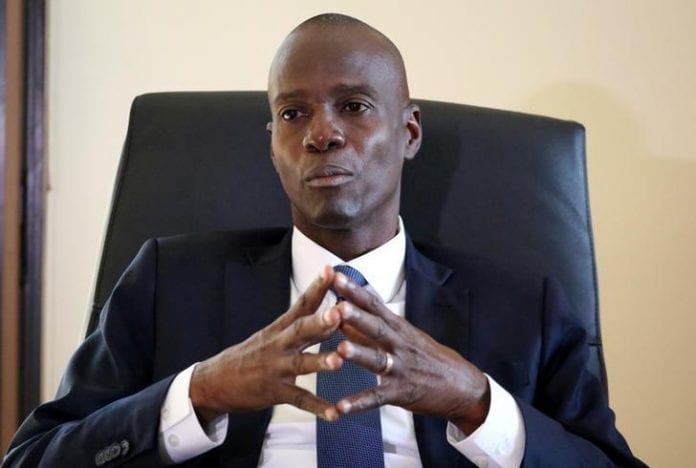 Opposition parties in Haiti say they do not support a recent call by the Secretary-General of the Organization of American States (OAS), Luis Almargo, that legislative elections should be held in the country by the end of January next year.
The so-called "Democratic and Popular" movement in a statement said it has rejected the call by the OAS for the organization of elections in January 2021, reaffirming its position that "no elections with (President) Jovenel Moïse.
"No cohabitation with PHTK and allies. The solution lies in mobilizing and setting up a …transition," the opposition grouping said.
The opposition parties have been staging street protests calling for Moise to step down from office, but the Head of State has refused offering a unity administration, telling Haitians in the past "together, let's set out to make this crisis an opportunity to truly, once and for all, put Haiti on the road to development".
Media reports here said that in his letter to Moise, the OAS Secretary General said It is imperative to organize the legislative elections at the latest, at the end of January of the next year, to restore, in all serenity, a functional Parliament.
"It is with this in mind that I appeal to you, in your capacity as democratically elected Head of State, to lay the first stones essential to the establishment of a technically viable electoral process in accordance with the worrying realities of the hour.
"This process should allow inclusive participation of all sectors of society and restore, as soon as possible, the proper functioning of the institutions fundamental to the democratic life of the country, including Parliament," the media reports quoted from Almargo's letter.
Earlier this year, Chancellor Claude Joseph requested technical support of the OAS and the participation of the main partners in the region for the holding of legislative elections
In an address to the OAS Permanent Council on the COVID19 situation in Haiti Joseph said he had reiterated President Moïse's personal determination and his administration's commitment to take all necessary steps to hold elections and "to continue to ensure our nation's democratic values are upheld".
In January, US Secretary of State, Mike Pompeo, said Haiti should set a date for elections, a week after Moise began ruling by decree.
Haiti failed to hold scheduled legislative elections last year. Moise is three years into a five-year term, which began in 2017 after the results of an initial vote, in October 2015, was scrapped over fraud allegations.
CMC
Advertisement