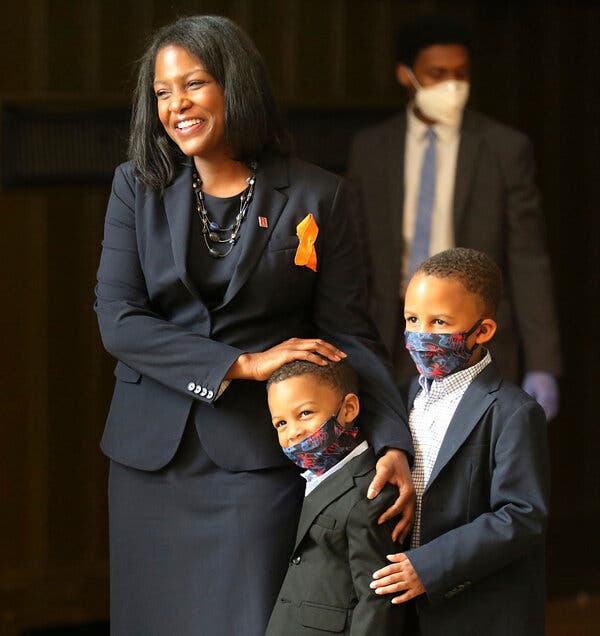 A New York-born Haitian American lawyer has created history by becoming the first Black woman to serve on New Jersey's Supreme Court after the full Senate voted unanimously to confirm her last week.
Earlier in the week, the Democratic-led New Jersey Senate Judiciary Committee had also voted unanimously to advance Fabiana Pierre-Louis's nomination.
"Fabiana is an exceptionally talented attorney, and will now have the historic distinction of becoming the first Black woman to be seated on our state's highest court," said New Jersey Governor Phil Murphy, who had nominated Pierre-Louis, the daughter of Haitian immigrants, on June 5, in a statement.
Pierre-Louis, 39 – a former prosecutor, who moved, with her parents, from Brownsville, Brooklyn, when she was 8, to Irvington, New Jersey – succeeds Justice Walter Timpone, who reaches the mandatory retirement age of 70 in November, on the New Jersey Supreme Court.
With her nomination, Pierre-Louis becomes the youngest person to serve as Justice on New Jersey's highest court. She could sit on the court for up to 30 years before reaching the mandatory retirement age.
"I know how important it is for young people to see people who look like them, or come from similar neighborhoods as them, or similar backgrounds, to see those people in positions of leadership," Pierre-Louis said.
At the time of her nomination, she described the historic moment as the "honor of a lifetime."
Currently a partner in the New Jersey law firm of Montgomery, McCracken, Walker & Rhoads, LLP, Pierre-Louis is just over 20 years younger than the next-youngest member of the New Jersey Supreme Court, Chief Justice Stuart Rabner, who is 60.
Pierre-Louis lauded her Haitian-born parents, who, she said, made sacrifices so she could attend law school.
She said her father was a taxi driver New York City, while her mother worked for 20 years at the then St. Vincent's Hospital in Manhattan.
"Their work ethic is something I've always looked up to," Pierre-Louis said.
"They worked extremely hard coming to a country, where they didn't speak the language, didn't know many people and really established themselves."
CMC