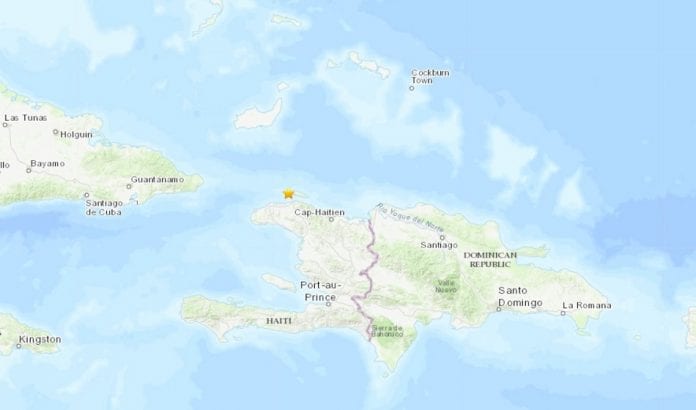 At least 11 people in Haiti were killed when a 5.9 earthquake on October 5 close to the northernmost tip of Haiti.
According to reports, seven people were killed in Port-de-Paix, the capital of Haiti's Nord-Ouest department, while four others were killed in the town of Gros-Morne, about 50km to the southeast.
The quake, which was felt across the country, struck at 8:10pm epth of 11.7km.
The tremor was one of the strongest to hit Haiti since a 7.0-magnitude quake struck near the Port-au-Prince in 2010, killing tens of thousands of people.
In a post on Twitter, President Jovenel Moise  urged people to remain calm after the civil protection agency reported the latest earthquake had caused outbreaks of panic in northern towns.
Further reports were that Port-de-Paix, Gros-Morne, the town of Chansolme and the island of Tortuga suffered some of the worst damage and some houses were destroyed.