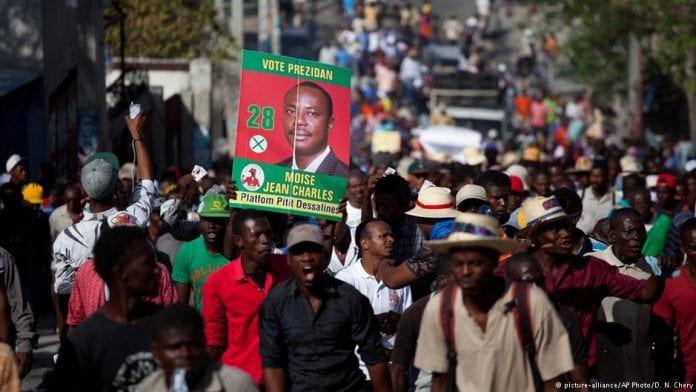 By: Kathy Barrett
Haiti's Prime Minister Jean Charles says  the government will bear the cost of the October 9 presidential and legislative chamber elections after the United States and the European Union said they were not in a position to do so.
"The government will pay the elections. So far, we have a large part of the money now it is to complete the administrative work to allow the full financing of elections."
He said Haitian authorities had not sought the US financial support for the preparation of the elections, even as it recognised that assistance from the international community would be beneficial to meet the funds required to conduct the polls.
Earlier this month, Washington said it would suspend funding to Haiti for the upcoming round of presidential and legislative elections even as it said that the decision should not be seen as a "reduction in US support for the development of Haiti."
John Kirby, the State Department spokesman said the United States had informed Haiti of the decision on July 1 that Washington was suspending "its assistance toward the completion of the presidential electoral process.
Twenty seven presidential candidates are now expected to run in the October poll. Haitian lawmakers are yet to agree on whether they will extend the term of Interim President Jocelerme Privert, who came to office under the so-called February 5 agreement that was brokered after then President Michel Marelly left office without a successor being elected.
Under the terms of the agreement, Parliament had to elect an interim president for a term of 120 days and confirm a consensus prime minister.