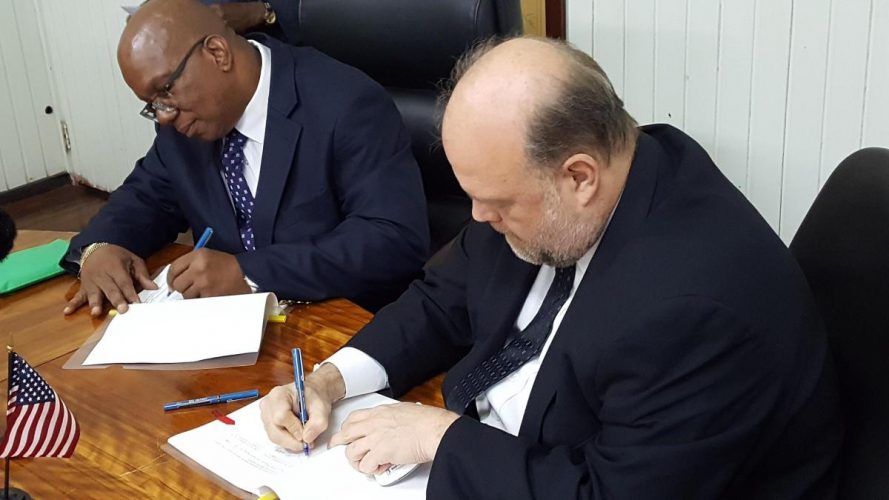 GUYANA  – FATCA
Guyana has signed an agreement with the United States to implement the Foreign Accounts Tax Compliance Act (FATCA) – providing a "significant step" in the fight against offshore tax evasion.
The agreement was signed by US Ambassador to Guyana, Perry Holloway and Finance Minister, Winston Jordan .
Under the US FATCA legislation, Washington demands that foreign banks provide information to America's Internal Revenue Service (IRS) on any customer deemed a "US person" if they have more than US$50,000.
Washington says the legislation aims to crack down on tax dodgers who hide hundreds of millions of US dollars in offshore accounts annually in an effort to avoid paying taxes.