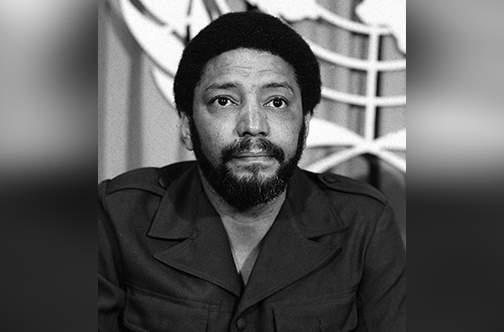 Grenada marked the 37th anniversary of the shooting death of its first-ever left-wing prime minister, Maurice Bishop, with a call for closure for the families of those who were killed at Fort George on that day.
The shooting of Bishop, who led the People's Revolutionary Government (PRG), and some cabinet ministers and supporters triggered off an American-led invasion of the island six days later.
Bishop seized power in 1979, when his New Jewel Movement (NJM) overthrew then prime minister, Sir Eric Gairy, in the first-ever coup in the English-speaking Caribbean.
Four years later, Bishop was put under house arrest by his Deputy Prime Minister Bernard Coard.
The executive member of the Maurice Bishop and October 19th 1983 Martyrs Foundation, Dr Terrence Marryshow, laments the fact that 37 years later, there's still no closure for the families of those killed.
"There is still no closure, and particularly for the families and victims of October 19, 1983. There has been closure for the perpetrators, they have been freed, they are living their best lives," said Marryshow.
"A lot of innocent Grenadians were gun down, some lost a limb, lost an eye and they continue to suffer. Up to this day, we are still no closer in term of getting what will lead to the recovery of the remains of Maurice Bishop and his cabinet colleagues who died.
"We know what happened up to a point, the onus is now on the Americans to come forward and tell us what they have done with the remains," said Marryshow, who is of the firm belief that identifying the missing remains of Bishop and his cabinet colleague will not only bring closure for their families but the entire nation.
The Foundation once again held its annual ecumenical service at Fort George in memory of those who died when soldiers of the People's Revolutionary Army (PRA) opened fire on demonstrators who had just freed Bishop from house arrest.
Bishop, along with some of his cabinet ministers, including Norris Bain, the father of current Culture and Sports Minister Yolande Bain-Horsford, and an unknown number of people died during that was termed a palace coup staged by Coard.
Coard was among 17 persons who were convicted for the killings. They have since been released from prison after serving time following a re-sentencing in 2007 ordered by the London-based Privy Council.  Coard's Jamaican-born wife, Phyllis, who was also jailed, died in Jamaica last month.
The long-awaited report into the events by the South African-style Commission has been submitted to the Grenada Parliament but the events of 37 years ago continue to split Grenadian society.