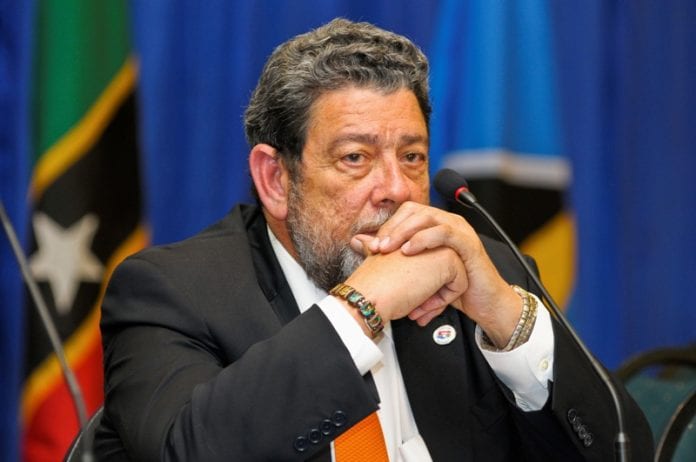 VINCENT & THE GRENADINES
Prime Minister Dr. Ralph Gonsalves of St. Vincent and the Grenadines says he will soon order the release of a number of young prisoners, and make permanent the appointment of 100 clerks in the public service.
On Thursday, St. Vincent and the Grenadines celebrated its 37th year of political independence from Britain and in his address to mark the occasion, Gonsalves said following the necessary procedures he intends to advise the Governor General to order the release of some young men and women who are serving terms of imprisonment "for relatively minor offences.
"I consider that in all the circumstances that these young persons ought to be given a second chance. This is the internationally proclaimed Year of Mercy by persons of faith and we ought to exercise it appropriately to deal with young persons and others."
He  also announced that 110 people who are employed as temporary clerks, some of them for several years in the public service, will all be afforded permanent status from January 1, 2017.