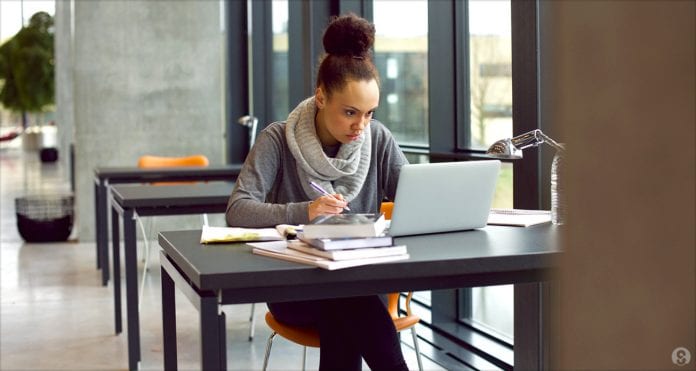 Florida's university system seeking to reduce cost of online classes
Although Florida Universities like FIU and FAU that are part of Florida's university system offer online courses, several students like Heidi Crooks, Jamaican-American Miami resident had to pay more for the convenience.
However, it was recently reported that the 12-college state  system is pursuing plans to reduce the costs for online course, which would make it possible for more students to access this method of learning and more quickly. The Board of Governors of the college system is seeking to increase up to 40 percent of undergraduate student credit hours in online classes by 2025.
Crooks, now a college education financial adviser, said several students have been unable to take advantage of online courses because the costs of these classes are comparatively higher than traditional on-campus classes.
The main reason for the higher rates of online is a $30 per credit hour distance-learning fee students taking online classes must pay. In the past this fee was even higher at some colleges, but Florida's Legislature capped the fee at $30 earlier this year.
This disparity between fees paid for online courses and traditional classes were confirmed recently by the Innovation and Online Committee of the Board of Governors of Florida's University System.
Responding to the appeal of students, especially those with full time jobs, who prefer the convenience of pursuing online classes than attending on-campus classes, the university system is seeking to reduce the cost of online courses.
Florida's Governor Rick Scott also supports lowering the cost of online courses at state colleges. At an education summit earlier this year, calling on the colleges to increase their graduating rates, he pushed for expansion of on-line courses, saying students should not be disadvantaged by paying more for these courses.
The Board of Governors, assisted by leaders of the colleges are examining various proposals for reducing the cost of online courses.
The report of the Innovation and Online Committee claims an increase in online college courses would have an economic advantage for the state's universities. It's projected some $184 million would be saved by not building additional classrooms if online classes are expanded significantly over the next five years. The committee also indicated students pursuing online bachelor's degree courses graduate usually within the required four-year period compared to 4.3 years for students who do not pursue these courses.