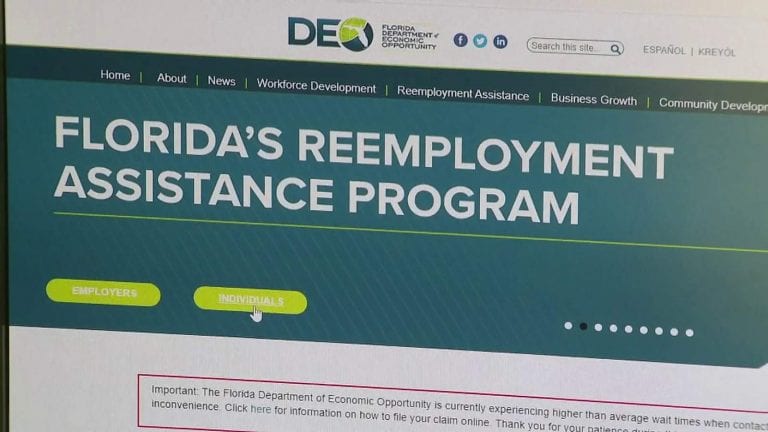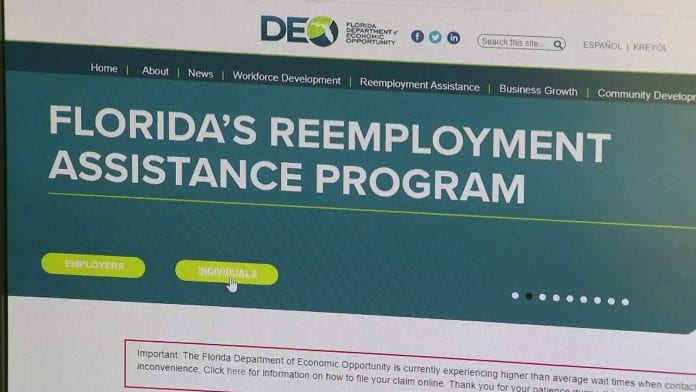 Another 221,000 Floridians filed for unemployment benefits last week, even as restaurants and retail shops started reopening with limitations for the first time since the coronavirus pandemic forced the shuttering of businesses around the state.
The U.S. Department of Labor reported Thursday that 221,905 new jobless claims were filed in Florida last week, up a quarter from the 174,860 claims filed the previous week.
Florida's unemployment system has been widely criticized for its difficulty in filing claims and also for delays in getting payments.
According to the Florida Department of Economic Opportunity's website, almost 2 million Floridians who have filed for unemployment benefits since the unofficial start of the coronavirus crisis March 15.
Nationally, just under 3 million more new unemployment claims were tallied last week. That's a decrease of almost 200,000 compared to new claims reported the previous week.
Since mid-March, 36.4 million Americans have filed new claims, according to the Department of Labor's reports.
Over the past few weeks, the Department of Labor had logged 174,860 new Florida claims during week ending May 2, 433,103 for week ending April 25, and 506,670 for week ending April 17.
The Florida Department of Economic Opportunity reported Wednesday that it had 1.9 million claims for state or federal relief, and confirmed about 1.4 million of those as unique, not duplicate applications.
Florida has paid some form of unemployment compensation to nearly half of the claimants confirmed, according to the most recent state unemployment claims reports.
The latest report, covering efforts through Tuesday and posted Wednesday, shows Florida still is rejecting just over 30% of all processed claims.