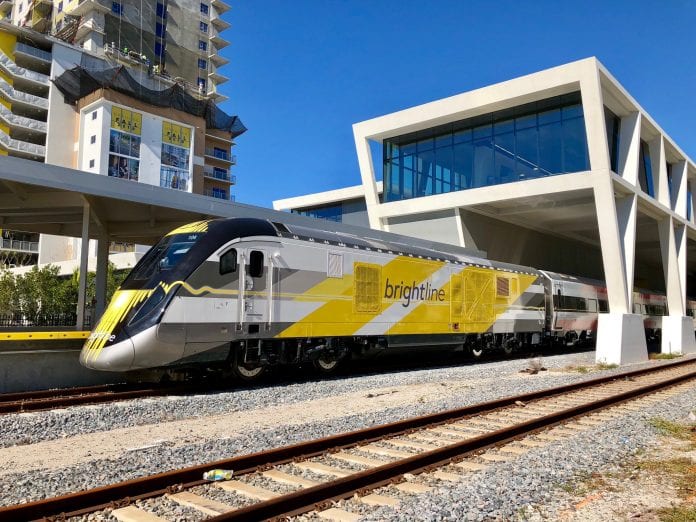 Federal political representatives, including Florida Senators Marco Rubio and Bill Nelson as well as Congresswoman Frederica Wilson, has called on Secretary of Transportation Elaine Chao to conduct a thorough investigation into the fatal accidents involving Florida's Brightline high-speed rail service.
On Jan. 10, Linda Short, 73, of Berea, Ohio, was killed at 7:40 p.m. after driving her car onto the Florida East Coast tracks in Delray Beach and into the path of an oncoming freight train, according to Delray Beach police.
Two days later, on Jan. 12th, Melissa Lavell, 32, was killed after apparently trying to beat an oncoming Brightline passenger train after the guard rails were down, also in Boynton Beach, according to police. A third fatality occurred on Jan. 18th and subsequently east of downtown Boynton Beach.
Brightline passenger trains share the rail corridor with Florida East Coast Railway freight trains. Both are owned by Florida EastCoast Industries. Brightline in a statement Wednesday said, "We are engaged with them (The Feds) as they begin their investigation."