By Kathy Barrett
Jamaicans and the regional football fraternity are mourning the death of long-time president of the Jamaica Football Federation (JFF), Captain Horace Burrell.
Burrell, 67, died in Maryland at the John Hopkins Cancer Treatment Centre on Tuesday, June 6. He was stricken during last year's Gold Cup in the United States and had been ailing since.
Jamaica's Prime Minister Andrew Holness described the death of the national sporting icon, businessman and philanthropist as a loss to many communities throughout the island, leaving a significant gap in the national football program.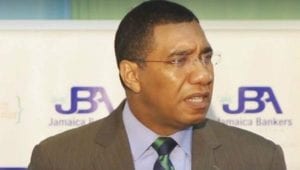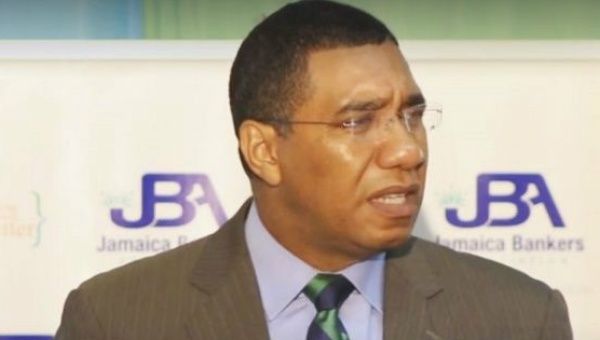 Opposition Leader, Dr. Peter Phillips described Burrell as a visionary and an inspiration to many.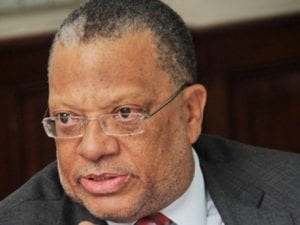 Glowing tributes for Burrrell also came from former Prime Ministers  – Portia Simpson Miller  and P.J. Patterson.
Simpson Miller said Burrell's place is cemented in the region's sporting history as he was the leading force in taking the Reggae Boyz to the 1998 World Cup in France. "Jamaica, Football and the sporting fraternity have lost a giant and I have lost a friend… Walk good my dear Captain! May your soul rest in peace and light perpetual shine upon you," Simpson Miller added.
Patterson described Burrell as a "big figure" who won't be easy to replace. "We have suffered a monumental loss. He was a big figure, but I am sure he would want us to continue on the journey. He would want to reap the eternal rest which he deserves. I personally can attest to the epic quality of his contribution to the development of Jamaica. ….. When he became president of the JFF he had a very clear mission and that was to take us to the World Cup Finals in France. He said to me 'prime minister, I have one clear ambition – I want the Jamaica football team to be present in France' and I said to him what can I do to assist in that process and he said I want a coach from Brazil."
After his election as JFF president in 1994, Burrell was instrumental in leading the Reggae Boyz to the 1998 World Cup in France, making Jamaica the first English-speaking Caribbean country to qualify for the FIFA showpiece.
He lost the JFF presidency to Crenston Boxhill in 2003, but regained the position four years later.
Burrell was also a well-known entrepreneur, being the CEO of the popular Captain's Bakery and Grill and, also Captain's Aviation Services.
Captain Burrell received Jamaica's fourth highest national honour, the Commander of the Order of Distinction (CD) in 1998. He also received the highest award, Order of Merit, from the world football governing body, FIFA.