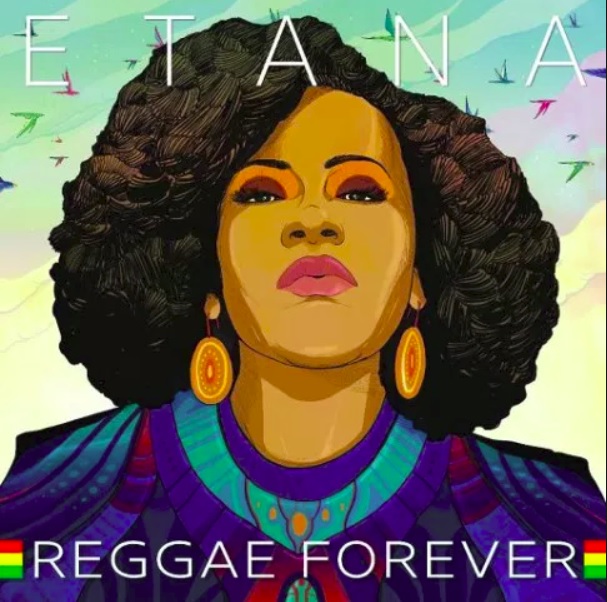 Reggae singer Etana has made history with her latest album, "Reggae Forever."
The album is number one on the Billboard Reggae Album Chart in the US, making the singer the first female artist to top the reggae chart with back-to-back albums. Etana first had a taste of Billboard glory in 2014 with her album I Rise. It also got to number one.
"I am happy that I am able to achieve such an accomplishment. I have come a far way, sometimes on love for the music and faith alone. It's not an easy time in music, but whoever said anything should or has to be easy,"  she recently told the Jamaica Star. "I am grateful for the hard working team who sometimes work without any consideration of self. I expected for listeners to choose their favorites. I expected my fans to buy the album, and I expected God to do the rest. Great is the power of love. Great is the power of positive energy. Great is the power of my fans all over the world, and great is the power of the Almighty."
___________________________________________________
Rihanna's song becomes protest anthem  
One of Barbadian-born, pop diva, Rihanna's songs, recently became a protest anthem for Howard University students. The students recently stormed a building in the premises to call out authorities on the $1 million stolen from the school's financial aid. They led the demonstration with RiRi's, "B***h Better Have My Money," Billboard reported.
Rihanna retweeted a video from the protest, which showed a massive turnout of students and added a flexing arm and a raising hands emoji to her caption.
Six staff members of the university were found to have embezzled over $1 million, an amount which was intended for low-income students.
___________________________________________________
Trinidad-born rapper officially sells over 5 million copies of each album released  
Trinidad & Tobago-born rapper, Nicki Minaj, continues to add to her legacy. Minaj has now officially sold over 5 million copies of each of her studio albums, making history as the first female rapper to accomplish that feat.
With a discography including Pink Friday, Pink Friday: Roman Reloaded and The Pinkprint, the world has embraced Minaj as a superior talent in hip-hop, allowing her to move at least 5 million units for each project globally. Her next album is set to come later this year.
___________________________________________________
Viacom snaps up film with Jamaican actress
Viacom's Channel 5 in the U.K., TF1 in France, and Seven Network in Australia have snapped up the film, "Harry & Meghan: A Royal Romance," featuring Jamaican-born actress, Parisa Fitz-Henley.
The two-hour movie follows the courtship of Prince Harry and Meghan Markle. In the Lifetime TV movie about the soon-to-be-married couple, Fitz-Henley plays Markle.
The movie will be delivered to the broadcasters on May 11th, ahead of the royal wedding on May 19th.
Lifetime channels in Asia and Latin America will show the TV movie in those regions. Atres has picked it up for Spain, SBS for the Benelux region, and Sky for New Zealand.
Fitz-Henley is a former Jamaica fashion model winner who turned to acting. She has starred as Reva Connors in Jessica Jones and Luke Cage. Since 2017, Fitz-Henley has starred in the NBC drama Midnight, Texas.