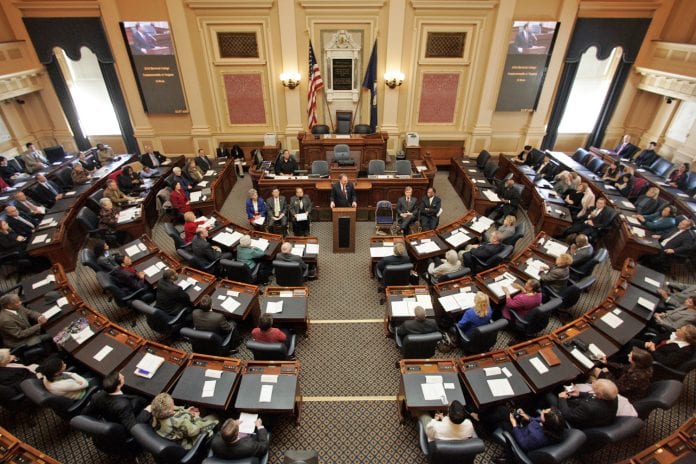 Electoral College meets today to confirm results of presidential elections
The election of Donald Trump as the 45th president of the United States take another step today, December 19. The 538 electors from the nation's presidential Electoral College, representing each the 50 states, will meet in each state to officially elect Trump.
In Tallahassee, Florida, the states 29 presidential electors are expected to meet at 2:00 pm to cast their votes for Trump, who won Florida in the elections, without any fuss bother.
In former years when the electoral college convened after a presidential election, the meeting in each state was fairly  routine, hardly making news headlines. However, this year it is quite different.
Voters disappointed by the surprising results of the presidential elections, and angry at reports that Russian interference in the elections were aimed at supporting Trump's victory, are pushing for the electors to not cast their vote for Trump.
In recent days leading to today's meeting of electors in state capitals, people have been targeting electors with email and other messages urging them not to vote for Trump. Protestors in several state capitals have also planned rallies against Trump being elected. However, it's not expected that the pressures on electors or the protests will result in the electors not confirming Trump's election.
Trump won 306 electoral votes in the presidential elections, and 270 electors are needed to confirm his election. For his election by the nation's voters to be denied by the electors, 37 members would have to vote contrary to the people who voted on November 8. However, should the electors make the surprising move to vote against Trump, the confirmation process would advance to the US House of representatives, but with Republicans holding a significant majority in the House, it is likely Trump would be confirmed in that chamber.
Assuming the electors vote for Trump today, Congress will nonetheless meet on January 6, 2017 to certify the results of the Electoral College vote. Vice President Joe Biden, currently the president of the Senate, will preside at this meeting. Once the result is certified, Trump will be ready to be sworn in as president on January 20.
Florida is among those states were electors are bound to vote for the candidate elected by voters on Election Day. The state's electors were selected by Gov. Rick Scott based on recommendations from the Republican Party of Florida. Florida electors include Republicans Attorney General Pam Bondi; Florida Senate President Joe Negron from Stuart; chairman of the state's Republican Party, Rep. Blaise Ingoglia, and US representative Carlos Trujillo, of Miami.