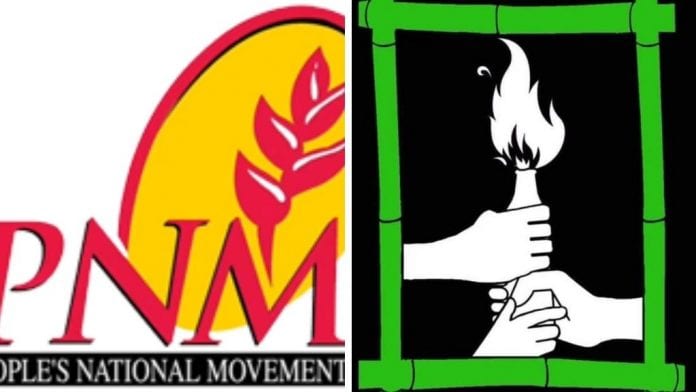 The Tobago House of Assembly (THA) elections ended in a deadlock on Monday, with the People's National Movement (PNM) and the Progressive Democratic Patriots (PDP) both winning six seats.
The tie is the first in the THA's 40-year history, and PNM Tobago Council Leader Tracy Davidson-Celestine suggested that it would create a constitutional challenge.
"We are in a situation where we now have a tie and that would present a Tobago House of Assembly Act, a constitutional challenge at this time," she told reporters at the party's headquarters here late Monday, a day after the PNM celebrated its 65th anniversary.
"There are quite a number of opinions at this point in time and so we wait to be advised as to the best way forward."
According to unconfirmed results from the Elections and Boundaries Commission, the PNM won the electoral districts of Lambeau/Signal Hill, Scarborough/Calder Hall, Bacolet/Mt St George, Buccoo/Mt Pleasant and Canaan/Bon Accord.
The PDP took Speyside/L'Anse Fourmi/Parlatuvier, Bethel/Mt Irvine, Plymouth/Golden Lane, Roxborough/Delaford and Goodwood/Belle Garden.
Davidson-Celestine admitted that she did not expect the PDM to do as well as it did, and expressed disappointment at the PNM's performance in the polls.
"The PNM has retained six seats and we congratulate all candidates. The outcome is not one we're quite satisfied with but at this point, we're still thankful," she said.
"We have to wait to see what direction this 6-6 will take us."
Meantime, Farley Augustine, who is tipped to be the Progressive Democratic Patriots' (PDP) pick for Chief Secretary, was ecstatic: "We're elated! We have tied….This is a new day!"
The PNM held 10 of the 12 THA seats in the last term.
With the election outcome resulting in a deadlock, Augustine suggested discussions on the way forward.
"The central government should not attempt to use its legislative powers to circumvent national justice and to install, wrongfully, their own. What must happen is that we must have a conversation, face to face and work out how this will be done. If it cannot be worked out, sadly, we will have to return to the polls and that's not our wish. Our wish is that we can work this out as mature political beings," he said.
"The next couple days will be the most important ones and as the leader of this THA team, one of the first things we will do is to ensure we seek sufficient and efficient legal counsel to guide us through the next few days."
However, he expressed confidence that he would be the next Chief Secretary of the Tobago House of Assembly.
CMC