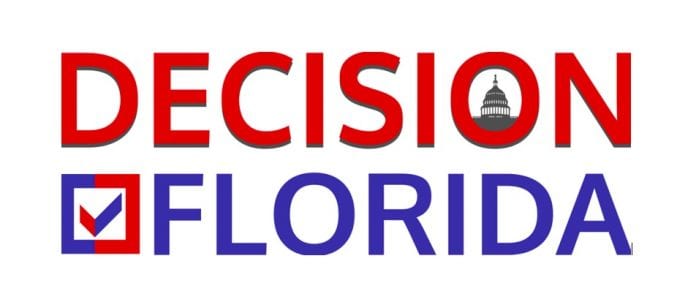 It may be a gross understatement to say Democrats in Florida, particularly South Florida, are painfully disappointed at the outcome of Tuesday's mid-term elections in the state.
Anticipating a historical victory by Democrat Andrew Gillum as the first African American governor of Florida, Gillum seemed to have lost his bid by a razor thin margin of 0.44 percent to Republican Ron DeSantis, based on preliminary votes counted.
In addition to the bitter loss of Gillum, incumbent US Senator Bill Nelson seemed to have lost his reelection bid to the US Senate by an even smaller margin of 0.18 percent to former Florida governor Rick Scott. Although Nelson has called for recount of the votes it seems a hard task to overcome the 15,000 vote difference.
Democrats candidates Sean Shaw for state attorney general,  and Jeremy King for chief financial officer, also lost and Nikki Fried who is seeking to be elected commissioner of Agriculture seemed to have lost on election night, but now faces a recount as the latest preliminary votes had her ahead of her Republican opponent by a slim margin.
Democrats won comfortably in South Florida
For South Floridians the pain of the loss may be more profound as all the candidates referred to won significantly in the region. But when the results from Northern Florida, above the I-4 Corridor, and Collier County in south-west Florida, were counted the tide shifted to create Republican victories.
There were warning signs from voter turnout in early voting, that Republicans outside of Central and South-east Florida had the advantage over Democrat voters. And, while there was historical voter turnout of almost 60 percent in voters South-east and Central Florida, Democrats were edged out by Republicans, primarily from northern regions of the state.
This difference in the pattern of voting between voters in south-east, south-west, and northern Florida have resulted in slim losses by Democrats in elections for governor since 2010, and the 2016 general elections.
Create two states?
The narrow, frustrated losses to Republicans in northern regions of Florida have given cause to some South Floridians vainly hoping the state could be divided into two sates, South and North Florida. However, this is unlikely to ever happen.
Meanwhile, it's incumbent on the Florida Democratic Party to escalate its efforts to motivate Democrats to turnout to vote in crucial elections. If an additional small percentage of Democrats in South Florida had voted on Tuesday, quite likely Gillum, Nelson and other Democratic candidates would have won.
Election has consequences
Of course, elections have consequences. These consequences are really bad when an election is lost. A Gillum win would have improved the possibility of low-income Floridians receiving an extension in Medicaid, more affordable healthcare generally for all, increase in state minimum wage, higher wages for teachers, stronger gun laws, more benefits for seniors, among other benefits. With DeSantis' victory and the traditional ideology of Republicans who continue to hold the majority in the Florida legislature, the degree of difficulty of these benefits being realized increases significantly.  
To make matters worse for Democrats in Florida, should Bill Nelson end up losing his reelection bid, they will have no direct ally in the US Senate. This does not auger well for critical issues like approving immigration reform or ensuring liberal judges are appointed to the Supreme Court should a vacancy or vacancies arise within the next six years.  
These consequences make the role of Florida Democratic legislators and Florida representatives in the US House more profound. To ensure Democrats receive benefits crucial to them those going to the state and US legislatures in 2019 must be prepared to work more diligently for their constituents. They cannot, like some of their predecessors, treat their tenure in Tallahassee or Washington DC as vacations paid for by taxpayers.
New challenges for Democrats
Tuesday's loss has created new challenges for Democrats. With  registered Democrats exceeding registered Republicans by over 260,000 in the state, and 3.5 million people registered without party affiliation, there, should be a strong chance for Democrats to win elections. However, this means harder work, better strategies, are required to get out the Democratic vote especially in Democratic strongholds like South Florida. These efforts and strategies cannot be left to few months before a major election. They need to be ongoing.
Painfully tired
Florida Democrats are tired, painfully tired, of waking up with the pain of losing elections by razor thin margins. They are tired of missing out on the chance to receive critically needed local and federal benefits. They are particularly tired and frustrated when they realize there's real possibility Democrats in South Floridan could overcome Republican votes in North Florida and secure Democrat victories if only more Democrats turned out to vote.