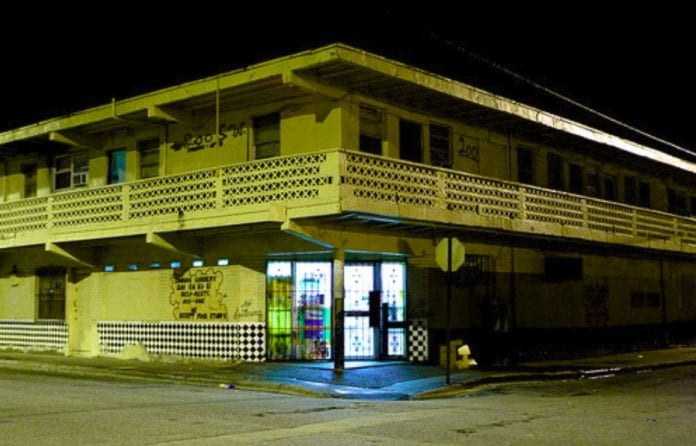 In America poverty is a subject that is both misunderstood, or refused to be understood, and in denial.
Earlier this year a UN report indicated that over 40 million Americans were living in poverty. In America those living in poverty are usually measured by the Federal Policy Guidelines, which is basically an income level determined by the Department of Health and Social Services in conjunction with the US Census Bureau.
Poverty guidelines
The current poverty guideline for a single American is an annual income of $12,140; a typical family of four $25,100; and up to $42,380 for a family of eight people. Those earning below these incomes are regarded as poor. However, this is misleading. A family of eight, for example, may consists of only two members who are earning Florida's hourly minimum wage of $8.25 for 40 hours per week. That couple would together earn $34,320 way below the poverty guideline for that family.
Taking the typical family of four, with two members earning the Florida minimum wage of $8.25, the joint income of $34,320 seem significantly above the poverty guideline. From this income the family has inescapable expenses of rent, food, utilities, transportation, healthcare. This leaves a family leaving even in a low-income community paying rent, say an average of $1,000 per month for a 2-bedroom home almost no disposable income. And, should one of the two employed adults lose a pay check one month, the family could face the real prospect of homelessness.
In the examples above, It's assumed those employed, although earning minimum wages, are full-time employed,  working 40-hours weekly. But, there are many workers, including laborers, restaurant workers, home and office cleaners, gardeners, airport ancillary workers, etc. who work part-time, less than 40 hours weekly, and find themselves either on the periphery, or under, the poverty guidelines.
Underemployment
Although the nation has been reporting impressive employment data, there are millions of Americans of all races, genders and ages who are underemployed. These unfortunate Americans have jobs but are earning incomes below the poverty rate and are dependent on state or federal government for subsistence.
There's the case of a single woman with three children, who, although employed and receiving food stamps after paying rent and other domestic expenses live on $2 per-day for transportation to and work, and lunch. Several days she's forced to go without lunch, in order to pay bus fare, except for the days she's lucky to get a ride or walk the four-miles to and from work.
Middle-class poverty
Poverty isn't aligned to those earning, or below, minimum wages. Poverty also plagues many middle-class families. Accustomed to living in suburban homes, those in the middle class although earning incomes above the poverty guidelines live on the edge of poverty because home rental has increased significantly. For many middle-class residents after paying monthly rent, very little is left for food, utilities, petrol and to meet other necessary expenses.
Then there are the retirees living mostly on Social Security benefits, who having experienced precipitous decline in their income can hardly afford rent or mortgage payments and are unable to purchase adequate food.
Political candidates avoiding issue
During the current campaign for the November 6 general elections some candidates seem determined to avoid addressing the issue of poverty. Those who address the issue are often accused of holding on to an unacceptable ideology.  But, the plain truth is too many Americans, too many South Floridians, are living in real poverty; existing without the required income to afford proper housing, food, healthcare, clothing and other basic necessities.
Driving around South Florida late at night one may see several vehicles parked in parking lots of stores, supermarkets, and malls.  Most of these are not vehicles abandoned because of mechanical defect, but are vehicles with people, individuals and families, sleeping in them because they are homeless.
Hundreds of South Floridians, although employed, find it difficult to find the two or three-month deposit required to pay down on residential rental. So some sleep in their vehicles, and use restaurant restrooms for their personal hygiene.
Every candidate seeking public office in Florida are urged to be prepared to take measures to alleviate poverty if elected. One way to begin is to ensure workers earn living wages that ensures they can provide shelter and food for themselves and their families. It cannot be tolerated that over 40 million Americans are living in poverty, including over 5 million living in absolute poverty comparable to poverty in some of the world poorest countries. This type of poverty should not be happening in America. The nation can do better.