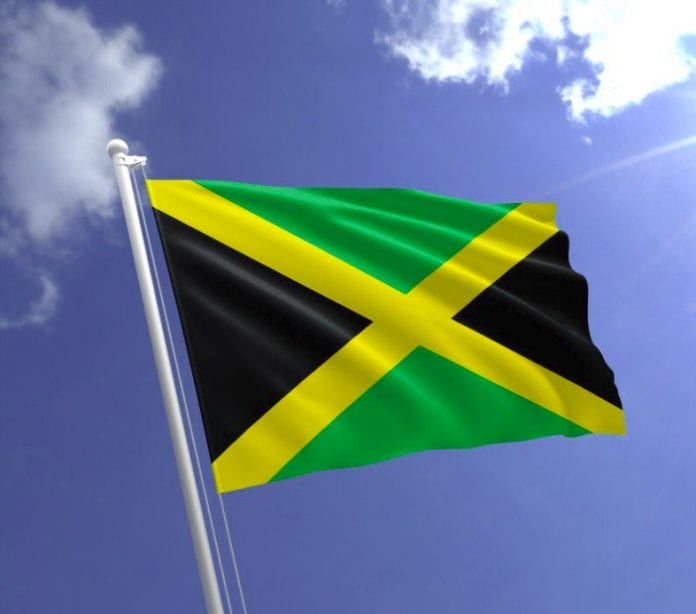 During the course of last week, a message from Mr. Percival LaTouche, president of the Jamaica Association for the Resettlement of Returning Residents trended on Social Media. It's hard to find anyone in the Diaspora who didn't receive the message via Whatsapp, or on their social media page.
Mr. LaTouche, obviously frustrated at violent crimes perpetuated against Jamaicans returning from the Diaspora, warned others planning to return home not to. "It makes no sense you spend 20, 30, or 40 years overseas working hard only to return home for people to kill you."
Unusual warning
This unusual warning from someone who headed this returning resident organization in Jamaica for some 25 years stemmed from recent murders of two female returning residents in rural Jamaica.
Condemning these murders, Jamaica's Minister of National Security confirmed eleven returning residents were victims of violent crime this year.
Spreading panic isn't the answer
This situation is indeed tragic and unfortunate.  It does make those contemplating returning to Jamaica after long careers, and hard-times living in the Diaspora to reconsider doing so. However, spreading panic throughout the Diaspora isn't the solution.
Affects all Jamaicans
Admittedly, Jamaica has a serious crime problem. Violent crime doesn't affect only returning residents. There are frequent reports of Jamaicans, men, women, and children, who are also victimized by violent crimes.
Some people point to social and economic imbalances, especially the perpetuation of poverty as the core reasons for crime.  Others blame criminal deportees for the crime wave. Whatever the reason, crime is a major problem in Jamaica.
Mr. LaTouche and others are quick to blame the police brass and government for ineffectiveness in protecting returning residents.  However, in reality, it cannot be expected returning residents should be the recipients of premier law enforcement strategies, compared to the rest of the population.
Crime strategy needs more teeth
But, there's agreement something must be done, something with more teeth than currently prevails, to curb violent crime that's affecting Jamaicans, including those returning from the Diaspora to reside.
Jamaican public officials proudly citing data of significant comparative decline in murders, doesn't mean murders isn't still a serious problem. Every case of murder is one murder too much.  Also, statements by the National Security Minister that recent violent crimes against returning residents are the results of domestic disputes doesn't excuse the crimes.
As in America when gun violence cuts down victims in  public places, it grows weary for the Jamaican government to continuing offering their sympathy to the families of the victims of crime. A pragmatic solution is what's needed.
Communities fearful
Some people argue more community involvement is needed to help curb crime in Jamaica. Admittedly, if communities are more vigilant in keeping watch in what's happening in and around the community, and alerting law enforcement to pending threats, this helps to curb crime. But, people in Jamaican communities are expressing fear of violent reprisal from criminal elements if, and when, they interact with law enforcement. As a result, law enforcement is getting less help from several communities in preventing and solving crimes in those communities.
So, the ball always rolls back to the government to be more aggressive in making Jamaica a safer place.
Currently, states of emergency are on-going in St. James, parts of St. Catherine and Kingston. These measures have helped to abate crime in these areas, but what of the rest of the country? Would a national state of emergency be more effective?
And, after the states of emergencies end, what? If poverty and lack of opportunity for the youth prevails, will crime not resurface?
And, how can tragic domestic disputes between returning residents, and people they employ in their homes, or on their properties be solved? Are returning residents flaunting their overseas earned wealth over their neighbors? Are they deliberately under-paying their workers?
Several facets
There are several facets to the problem of crime in Jamaica, and urgent national coordination and participation is urgently needed. Since the government has the best sources, it's they who need to coordinate this national participation.
Pertaining to the concerns of returning residents, earlier this year government implemented a task-force to address their safety and security. This task-force includes members from the returning resident's associations, Jamaica Constabulary Force, and Diaspora Affairs Department of the Ministry of Foreign Affairs.  
This task force is a positive step, but it must be mandated to be accountable and effective in deterring crime. Following last week's tragic murders, the minister with responsibility for Diaspora Affairs said given the unique vulnerabilities of returning residents, his ministry is working collaboratively with critical stakeholders in providing information, support and guidance to the returning residents community. The ministry must also collaborate effectively with the Ministry of National Security in protecting returning residents, even as the latter ministry thrives to curb violent crime throughout Jamaica.