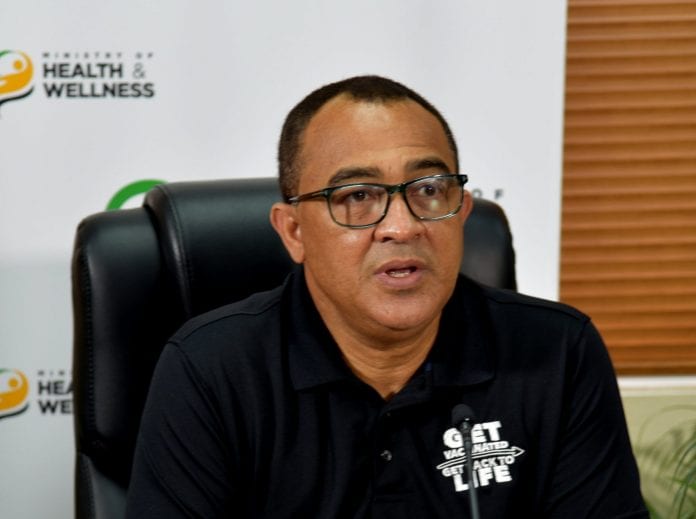 The world health organization has noted that vaccine hesitancy is one of the major factors that could threaten global herd immunity and prolong the COVID-19 pandemic.
In Jamaica, while the island is making progress in its vaccination campaign, health and wellness minister Dr Christopher Tufton said that vaccine hesitancy is still an issue, particularly among Jamaican seniors.
Of the over 140,000 Jamaicans that have received their first dose of the COVID-19 vaccine, the smallest take-up has been among Jamaicans over the age of 60. He also noted access to vaccines as another possible factor.
"There are signs of vaccine hesitancy among the vulnerable populations, with the 60-69 [age group] having just under 16 percent take-up; 70-79 [age group], 22.6 percent; and [people] over 80, just under 18 percent take-up," Health and Wellness Minister Dr Christopher Tufton said at a recent COVID Conversations media briefing.
"We are not prepared yet to say it's purely about hesitancy because there is a need to ensure that there is equitable access by all the socio-economic groups across the population," Tufton added.
Tufton said that the ministry now has to come up with strategies to ensure that all members of the population have access to the COVID-19 vaccines.
Nevertheless, the health minister said persons over the age of 60 need to recognize that their age cohort represents the highest number of people who die from COVID-19 globally.
"So it is important for them to take advantage of the opportunity to access the vaccine. Even with the challenges of sourcing supplies, the reality is that that opportunity exists now and has existed for some time," Dr Tufton said.
Dr Tufton also said that the low take-up among seniors has influenced the decision the lower the age for the shots to 50 and over.
At the vaccination blitzes in April, the ministry had also allowed any Jamaican over 18 who wanted to be vaccinated to get the shot.