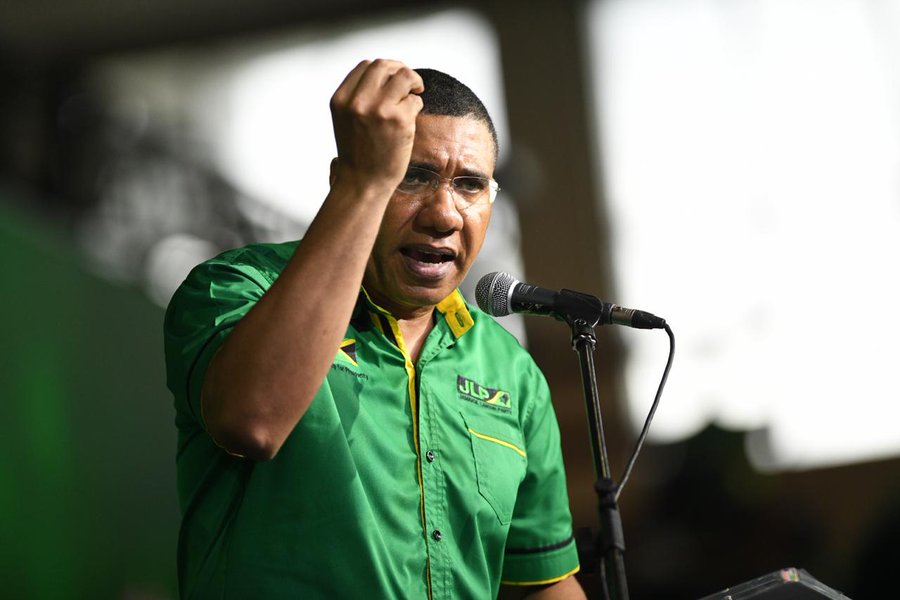 For the average politician, their reputation and career are often marred by corruption, distrust among their people, and political scandals. Few Caribbean politicians have managed to earn a legacy fiercely protected by their nationals and a sternly defended reputation. Former People's National Party (PNP) leader and Jamaican Prime Minister Michael Norman Manley is one such politician.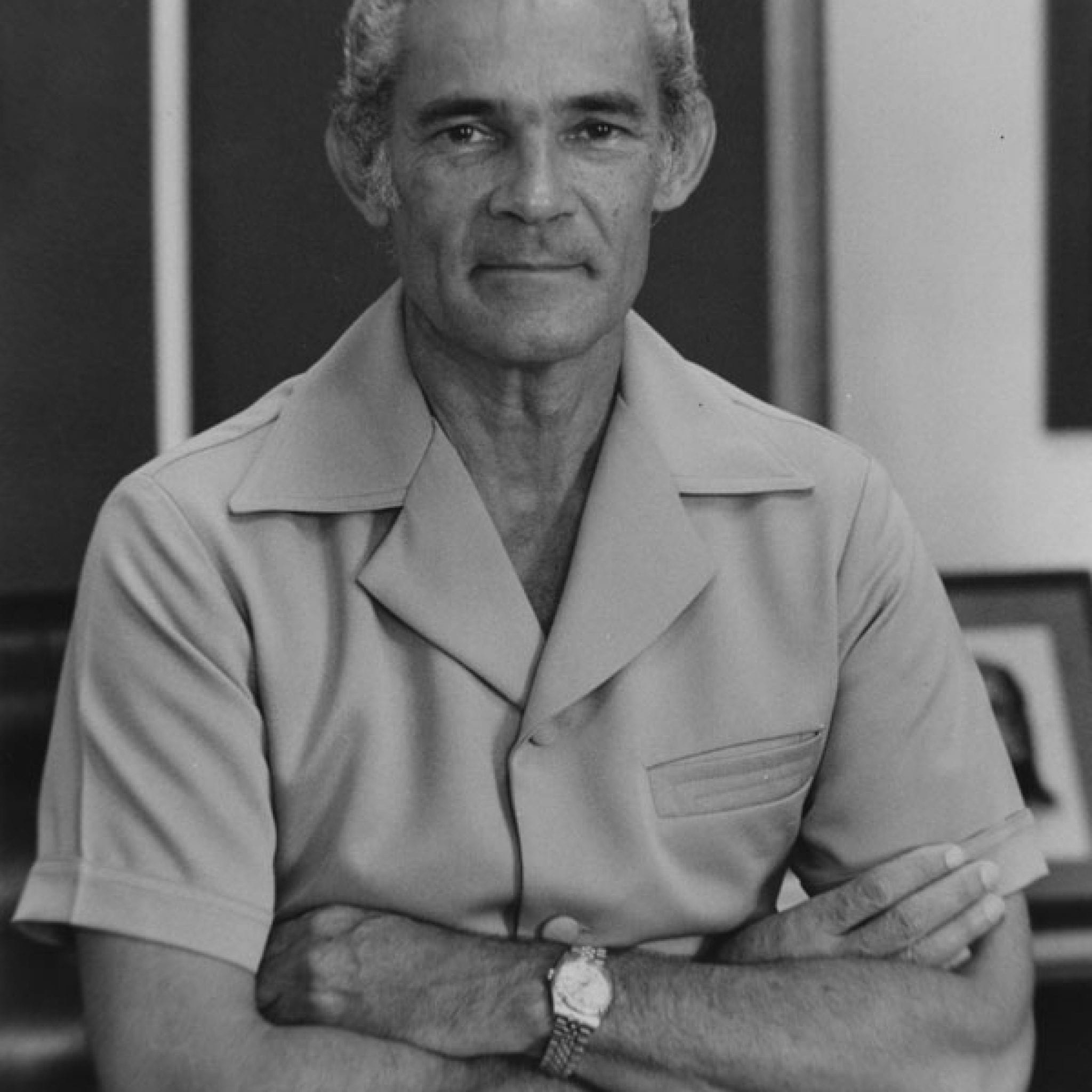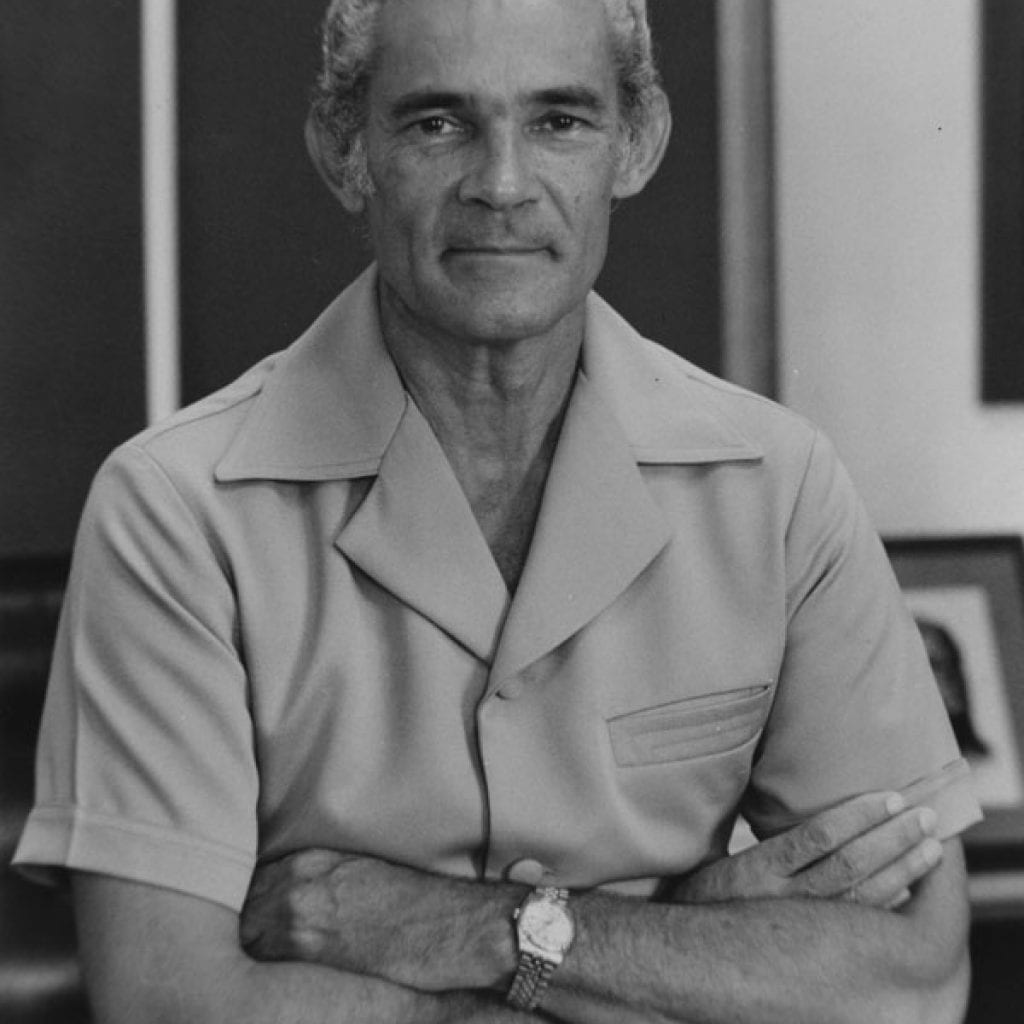 Last week, Jamaica's incumbent Prime Minister Andrew Holness stirred controversy in making a speech critical of the late Prime Minister, who he seemingly blamed for Jamaica's current economic ills.
Holness, speaking at the launch of the Jamaica Labor Party (JLP) Education Fund scholarships on June 9, claimed Jamaica is still paying for ideological missteps of the Manley-led PNP administration from 1972 to 1978. He claimed the post-independence gains made by JLP administrations of the 1960s were wasted by "the misadventure of the PNP (under Manley) which diverted Jamaica from the path of economic growth, selling the people of Jamaica false hope and unrealistic dreams."
Holness also said: "We had a flirtation with ideologies that were foreign to us and did not serve us well. With all the social problems that needed to be addressed, had we stayed the economic course and ensured that our economy was aligned to the opportunities that were created by the industrial transformations that were taking place, Jamaica would be a better place today."
The JLP leader also pointed to the economic successes of Singapore and South Korea, noting they were previously worse off than Jamaica but did well because they were not distracted.
For his comments, Holness received widescale backlash from Jamaicans at home and across the diaspora, who accused him of political pandering, saying he was ignorant of Manley's significant contributions to Jamaica.
During his tenure as prime minister, Manley implemented several significant social policies and programs that transformed the livelihood of the average Jamaican. These included employee share ownership and participation; housing financed through the creation of the National Housing Trust (NHT); introduction of a levy on bauxite mining; foreign exchange liberalization; a national literacy program (JAMAL); maternity leave for women; rights for children born out of wedlock; free education for high school and college students, among other programs.
Several social media postings from among the diaspora accused Holness of adapting policies initiated by Manley into the current JLP administration—while criticizing him. Others cited Manley's revolutionary social policies that provided opportunities for 'ordinary' Jamaicans. And, several posts from women cited more women and working-class citizens were able to raise their standards of living under Manley's tenure.
Members of the PNP, not surprisingly, slammed Holness for "attempting to rewrite Jamaica's history." PNP Secretary, Julian Robinson noted that the policies by the PNP administration of the 1970s leveled the playing field for thousands of marginalized Jamaicans, including Holness himself.
PNP shadow Minister of Foreign Affairs Lisa Hanna said, "You need to understand what Michael Manley represented… a lot of Jamaicans who would not have normally had access had their dreams realized because of the policies of Michael Manley. They own a home, their children went to high school, they went to university, they got an education, they were given dignity."
However, the diaspora also consists of strong Manley critics who claimed Manley "ruined Jamaica with his socialist experiment," and blamed him for the "massive migration of Jamaicans from Jamaica" in the 1970s.
Nonetheless, despite the criticisms against Manley for what some saw as his shortcomings, based on the response to Holness' speech, most of the social media posts seemed in agreement that Manley arguably oversaw the widest transformation of Jamaica's socio-economic development.
And, despite having exited office almost 30 years ago (and 23 years since his death), Michael Manley remains one of the Caribbean's most celebrated leaders. Some Jamaicans who lived through Manley's leadership decry the hardships incurred during a portion of his tenure, but blamed U.S. intervention for sabotaging the potential for significant national development. Those who were born after Manley's tenure continue to learn about the contributions he made and yield the fruits of his labor. It is for this reason that Manley remains a Jamaican political anomaly—both revered and vilified.
Interestingly, as another general election draws close in Jamaica, it's obvious neither political party can use Manley's political successes or failures as a campaign strategy. For good or bad, Manley remains a political legend, and as one tweet said, it's best not to "touch him."