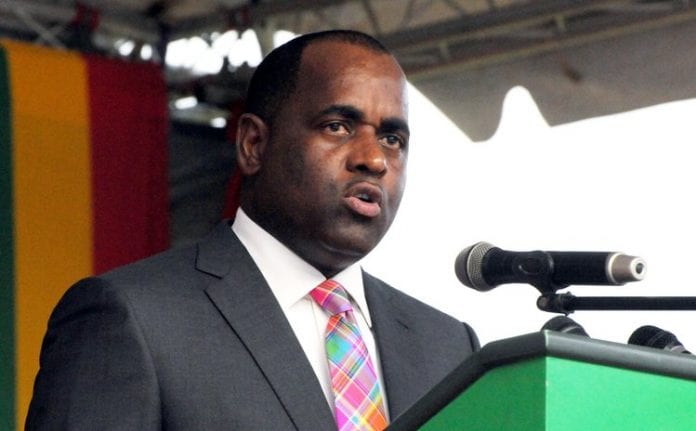 Prime Minister Roosevelt Skerrit is pleading with Dominicans to pout aside their political biases and help law enforcement authorities detain people who enter the island illegally, saying that in an ear of the coronavirus (COVID-19) pandemic, everyone would be placed at risk.
"We have to speak about this as a nation…because that could have serious problems. We have to find out which boat they came on, who were the people on the boat, where they are, contact tracing and testing.
"Could you imagine if there are seven of them on the boat and they all go to seven different communities and they all have cOVID-19," Skerrit said, urging people to desist from being involved in "this illegal entry into Dominica.
Over the past few months, the authorities said that they had detained several people, including Haitians, who had either entered or were in the process of the leaving the island illegally, and Prime Minister Skerrit said that he would seek to hold talks with French officials in the neighbouring islands of Martinique and Guadeloupe in a bid to stem the trade.
"This backdoor arrangement in Dominica must stop. We are placing ourselves, our families and the entire country at risk. When you come into the country and we do not know you are there and then you have COVID-19 and you roaming the streets, the bars and everywhere else."
Skerrit said that the health authorities have been able to identify and test persons with the virus, but warned "if we have a surge of cases in Dominica we have to close the borders.
"We will have to go back to restricting people's movements and activities and the point is if we do not understand the critical nature of this, then some of us who have jobs today and who are able to pay our mortgages and our rents, I give you the assurance if we shut down the country, you will not have a job.
"So this has to be a national effort, this is not about the Minister of Health or the government alone, all of us must play our part and so you cannot have somebody in your house, knowing that person came in illegally and you not calling the police or you not telling that person go and get tested.
"We have to speak out against these things. This is not political, we must not see these things from the narrow political perspective. This is our country. This is about our welfare, or wellbeing, our safety and so we have to speak about this," Skerrit told a ceremony here on Thursday.
Dominica has had 22 cases of the coronavirus and no deaths.
CMC