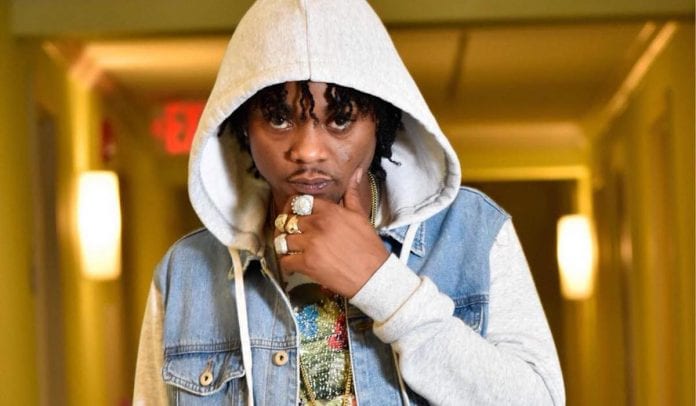 Popular dancehall artiste Rygin King is currently in stable condition at a Jamaican hospital after he and two others were shot in Westmoreland on Sunday.
The 25-year-old entertainer, whose given name is Mathew Smith, was travelling in a convoy of three motor vehicles in Westmoreland when one of the vehicles was involved in a collision. The occupants of the three vehicles converged along the roadway as repairs were being done to the damaged vehicle when a car drove by and fired shots widely at the occupants.
Three people, including Rygin King, were shot in the incident. They were taken to the Savanna-la-Mar Public General Hospital where Rygin King's girlfriend, one of the gunshot victims, was pronounced dead. Rygin King, according to a police report, was reportedly shot in the back, chest, and foot. The other injured man's condition was not considered life-threatening.
As news of the incident spread across social media, several members of the Jamaican music fraternity went well-wishes to the artist. Jah Cure, Queen Ifrica, Beenie Man, QQ, Macka Diamond and D'Angel were among the artists that extended their courtesies and condolences to him and his family.
Up to Tuesday, reports from his team were that he had emergency surgery and was resting, but doing well.
Rygin King is known for songs such as Tuff, Powerful, One Time, Amazing and Me Myself and I, among others.