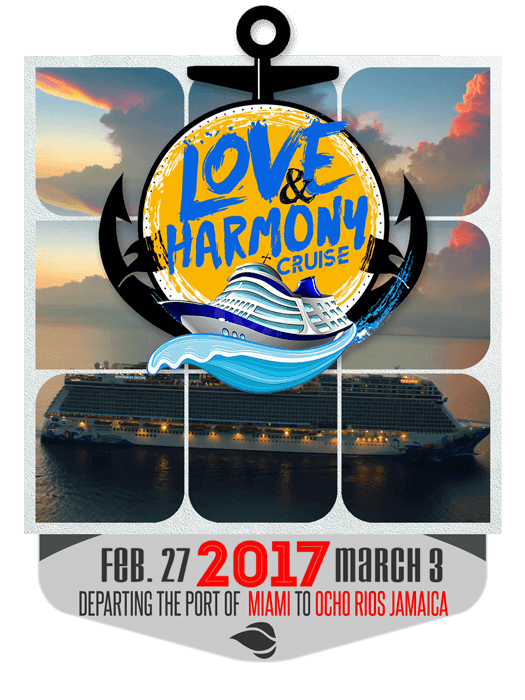 Cruising in Love and Harmony
South Floridians and their friends from other places are being presented with the opportunity to embark on the Love and Harmony Caribbean Cruise for 5 nights-4 days from February 27th to March 3rd from Miami, Florida to Ocho Rios, Jamaica on the Norwegian Pearl cruise liner.
In addition to enjoying the peculiar sense of relaxation of cruising on the Caribbean sea, the cruise features Reggae & Soca's most world renowned artists.  The concert produced by Rockers Island Entertainment in association with Best of the Best Entertainment and Massive B, features, among other artists: Beres Hammond, Shabba Ranks, and Third World, Queen Ifrica, Wayne Wonder, Tony Curtis, Singing Melody, Elephant Man, I-wayne, Edwin Yearwood, Lurie D, new school artists Konshens and Dexta Daps.
During the "non-stop party" experience, attendees will be treated to late night dances with deejays: Stone Love Movement. Massive B. Sounds, Bobby Konders & Jabba, and DJ Calli B, Road International, DJ Roy, Ragashanti, and DJ Noah. Other deejays include New York's own Steele Bashment, Glamour Wayne, DJ Fergie & Springer, YGS SOund, KIng Waggy T, Jamusa, King Ferno and DJ Smallie.
The cruise will include most meals onboard and family friendly curated programming. The Norwegian Pearl provides luxury amenities such as their chic bowling alley, dazzling casino, tranquil spa, and spacious Garden Villas.
Promoters of the event are heralding 2017's LOVE & HARMONY CARIBBEAN CRUISE as a once-in-a-lifetime experience. "This one is going to be truly special. We put a lot of effort in making this year's L&HCC, out of this world, and I think we delivered," the promoters said. Last year the cruise was sold out, and the same thing is expected this year.
The itinerary for the cruise is as follows:
DAY 1: Welcome Party Hosted By Beres Hammond, Ragashanti & DJ Roy
DAY 2: International Flag Night Soca Concert
DAY 3: Love & Harmony All White Concert
DAY 4: Dancehall Night Concert
More information on this cruise can be found on the website  www.loveandharmonycruise.com or call 1-800-225-8757.