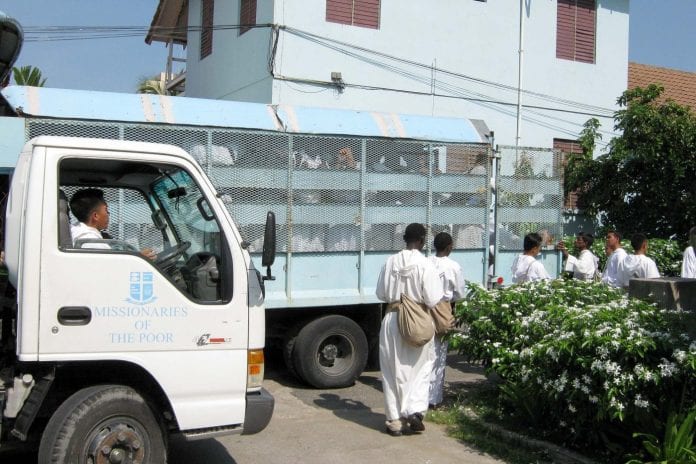 The coronavirus has hit two of the residential facilities operated by Father Richard Ho Lung's Missionaries of the Poor in Jamaica.
According to the Jamaica Observer, 75 people have tested positive for COVID-19 at two of the nine facilities in the corporate area, which are usually home to the elderly and children with disabilities.
The island's Ministry of Health and Wellness confirmed that most of the cases were found at the Faith Centre, which houses men who are believed to be homeless. A total of 74 cases of the virus have been confirmed at that facility, with five results pending. Over 120 people at the facility were tested. Six of the confirmed cases are staff members.
A second location has reported one positive case so far.
The ministry also said it has since engaged the Missionaries of the Poor to put in place a range of measures to slow transmission at the facility.
These include, adhering to the previous recommendation of 'no one in and no one out'; continuing restriction of movement between residences and the ministries; and strict adherence to the no-visitors policy.
"It remains vital that the people of Jamaica perform the various infection prevention and control measures. At no time should we become complacent as our national efforts continue to contain the spread of the virus," said Minister of Health and Wellness Dr Christopher Tufton.
"We must always wear our masks. We must frequently wash our hands. We must keep our physical distance from others," added Tufton.
Jamaica now has 9,257 cases of COVID-19 with 4,637 of those having recovered from the virus.