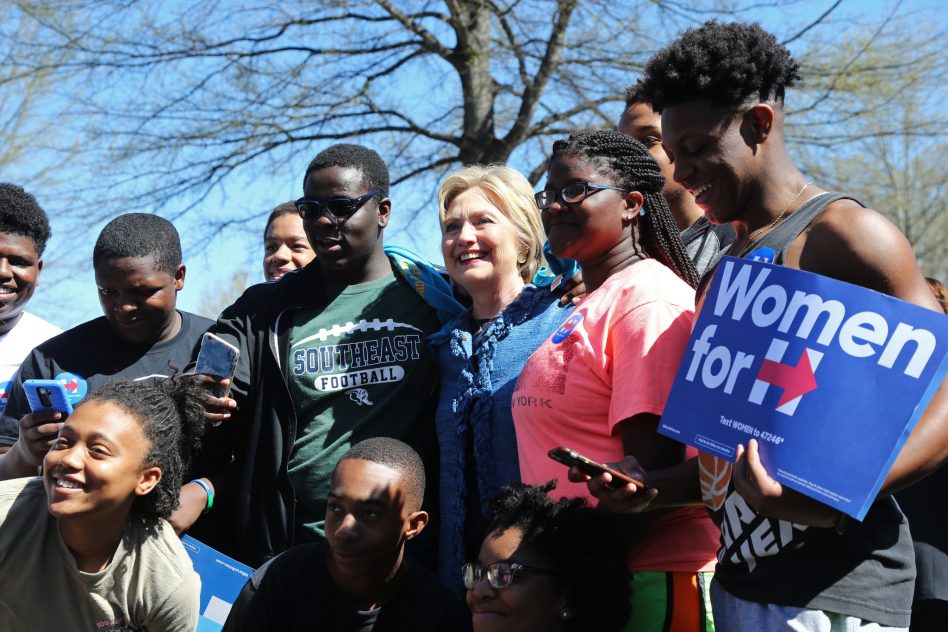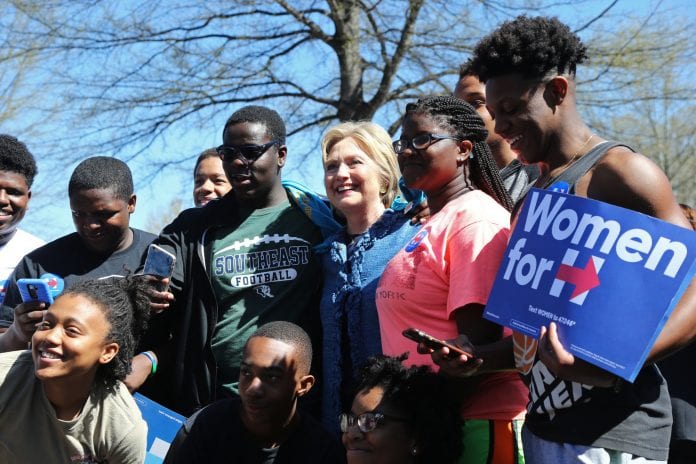 Clinton's South Florida visit boosts Democrats confidence
Dr. Garth A. Rose
Several Caribbean-American registered voters said their confidence in voting for Democratic presidential candidate Hillary Clinton was buoyed by her campaign stop in South Florida on Tuesday.
On a two-day visit to Florida, Clinton visited the Borinquen Health Care Center just outside the Wynwood area where her campaign headquarter is located, and the area labeled as ground zero for the Zika virus outbreak in Miami-Dade County. Later, she traveled to Davie in Broward County where she stopped at the campaign office of Congresswoman Debbie Wasserman- Schultz, recently replaced chair of the Democratic National Committee. Wasserman-Schultz is also in a primary campaign challenge for the first time in 24 years, from fellow Democrat Tim Canova for her District 23 congressional seat.
Neville Lawes, a Caribbean-American resident in Miami and a volunteer for the Clinton campaign, said he was "encouraged" that "Mrs. Clinton did not come to South Florida primarily to address the usual over-crowded campaign rally, but to meet with the people in the area and express genuine concern about the problems arising from the Zika outbreak."
Speaking at the health center, Clinton urged leaders and members of the U.S Congress who are currently on a seven-week vacation, to reconvene as a matter of emergency to address the Zika Virus crisis in South Florida.
Like most South Florida political leaders, Republican and Democrats, Clinton expressed her disappointment that "Congress went on recess before actually agreeing on what they would do to put the resources into this fight."
Several Caribbean-Americans in the Miami area have joined the Clinton campaign as volunteers and like Lawes, were excited about the candidates visit to the city. "Imagine, the election is still months away, and already she acts presidential," commented Birdie Phipps.
Clinton's visit to Wasserman-Schultz's campaign office in Davie, caught people like Roma Binns by surprise. Binns was in the vicinity of the campaign office at a shopping center on Griffin Road, when she saw a motorcade of black SUV's approaching, and people being very excited. Enquiring, she learned that it was the Democratic presidential nominee visiting "and naturally lingered to see and hear her speak."
Speaking to a group of some 60 people, Clinton was unabashed in her support for Wasserman-Schultz in the August 30 primary elections, urging them "to do everything to ensure she wins."
While a national poll appearing on Tuesday had Clinton leading Republican Party presidential candidate, Donald Trump, by only one percentage point, a local poll conducted two weeks ago showed strong support, 55 to 43 percent, for Clinton, in South Florida.
In the March 15 Democratic primary involving Clinton and her former rival, Bernie Sanders, the former Secretary-of-State, won 68.1 percent of the votes in Congressional District 23 that includes a long swath of South Florida, running north from Martin County, south to Broward County.
Although Sanders publicly declared his support for the Clinton campaign at last month's Democratic Convention, his influence remains in the District 23 primary election, as he has endorsed Wasserman-Schultz challenger, Canova.
Clinton also told the group at Wasserman-Schultz campaign office that after they finish "securing Debbie's victory" on August 30, she'll need them to take a few days off then put their effort in her presidential campaign. Binns said after seeing and hearing Clinton "up front" she definitely will be actively campaigning for her "up to Election day."