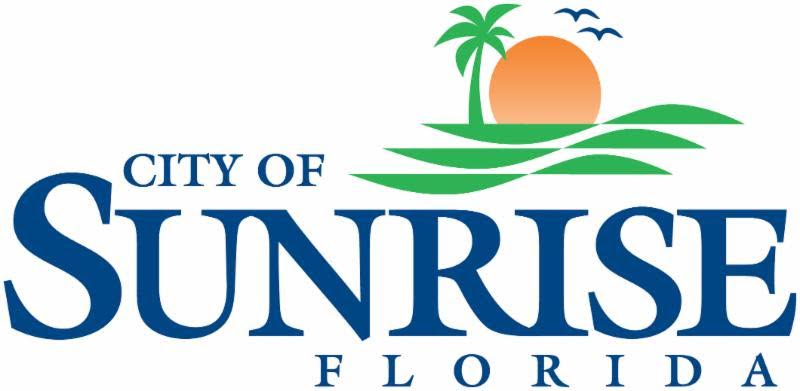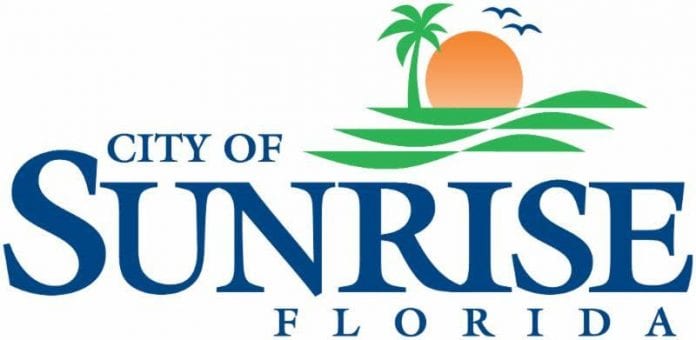 World Health Day Expo at the Sunrise Civic Center
Celebrate World Health Day this Friday, April 6, from 9:00 a.m. to noon in the Grand Ballroom of the Sunrise Civic Center! This free event organized by the Sunrise Senior Center will feature a physician's lecture on Parkinson's disease, mini breakout sessions, giveaways, free screenings, and refreshments. Meet representatives from our healthcare community – including event sponsors Baptist Health, Garden Plaza at Inverrary, Memorial Healthcare System, and VITAS – and receive information about their services for seniors. Call (954) 746-3670 for details. 

Summer Camp Registration Forms Due Friday, April 6!
Children will experience the best in sports, swimming, arts and crafts, and more at the City's super summer camps. Our programs take place weekdays, June 18 to August 3 (no camp on July 4), from 7:30 a.m. to 6:00 p.m. 

For details, including a downloadable Camp Registration Packet, visit www.sunrisefl.gov/camp. 

To be entered into the city's camp placement lottery, registration forms are due Friday, April 6, by 5:30 p.m. for City of Sunrise residents and non-residents with children who attend a Broward County Public School located in Sunrise. (Non-residents: To qualify, you must include proof of attendance at that school verifying enrollment for the fall of 2018.) 

Registration for non-residents begins Tuesday, April 24, in the Leisure Services office or through mail, space permitting. Any non-resident registration forms received prior this date will be returned via mail.

Be sure to mail or hand-deliver your completed form (along with proof of residency or school enrollment, full payment, and participant's birth certificate) to the Leisure Services office. Call (954) 747-4600 for more information. 

Celebrate the Arts in Sunrise 
Enjoy these upcoming events at the Sunrise Civic Center Theatre and Art Gallery: 

Art Opening: "Now You See It!" 
Friday, April 6, at 6:30 p.m. 
Sunrise Civic Center Art Gallery 
"Now You See It!" features works of art that entice viewers to look beyond the obvious to find the hidden or difficult-to-see subjects within each piece. Visitors are invited to see the work as a whole, and then to find its hidden surprise. An informative card will help direct the viewer to the camouflaged object. This unique exhibition is presented by the Weston Art Guild, a nonprofit organization whose mission is to engage the community in the awareness of art. Meet the artists an enjoy light refreshments at our free opening reception. "Now You See It!" will be on display through May 26. 

Beatriz Malnic in Concert 
Saturday, April 7, at 7:00 p.m. 
Sunrise Civic Center Theatre 
Brazilian-American singer and pianist Beatriz Malnic will present an evening of songs by Tom Jobim, George Gershwin and Cole Porter. Enjoy a unique blend of American standards and Brazilian bossa nova, including I've Got You Under My Skin, The Man I Love, I Got Rhythm, No More Blues, Dindi, Desafinado, and many more. This incredible concert will also feature a jazz trio and special guest artists. Reserved seating: $18 adult, $10 child. Cash bar available. 

Family Film: "Toy Story" 
Sunday, April 15, at 2:00 p.m. 
Sunrise Civic Center Theatre 
Introduce a new generation to this Pixar classic – the first computer-generated feature film! Watch as hand-me-down Sheriff Woody copes with his rivalry with a space-age Buzz Lightyear action figure. After the film, meet Woody and Buzz for pictures and memories that will last…to infinity and beyond! Reserved seating: $7 per person (includes popcorn). 

Tunes 'N Trucks Concert on Friday, April 13
Join us at the Sunrise Civic Center Amphitheater (10610 West Oakland Park Boulevard) on Friday, April 13, for a free outdoor concert featuring Latin, pop and reggae favorites performed by The Vybe. Food trucks start serving at 6:00 p.m., and the live music begins at 7:00 p.m. Bring your lawn chair or blanket. Admission is free!