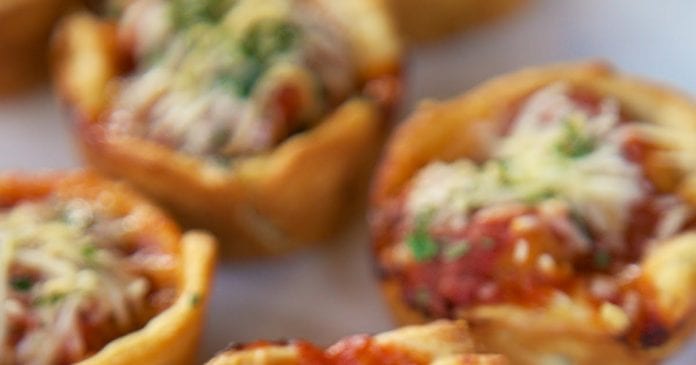 Chicken Parmesan Cupcakes
All kids love cupcakes and they love cheese, so this marries the two, plus the nutrition of Eggland's Best eggs-what could be better?
Ingredients:
Chicken Mixture
1 Eggland's Best Egg (large)
1 pound ground chicken
3 tablespoons Italian-flavored bread crumbs
2 teaspoon finely chopped fresh garlic
1/2 teaspoon onion salt
1/4 teaspoon pepper
Coating
1 Eggland's Best Egg (large), lightly beaten
1/2 cup all-purpose flour
1/2 cup Italian-flavored bread crumbs
Topping
1/2 cup marinara pasta sauce
4 (3/4-ounce) slices Land O Lakes 4 Cheese Italian Blend, cut into quarters
Directions:
Heat oven to 350 Fahrenheit degrees. Lightly spray eight muffin pan cups with no-stick cooking spray; set aside.
Combine all chicken mixture ingredients in bowl; mix well. Shape into eight meatballs.
Place flour, bread crumbs and egg into separate shallow dishes.
Lightly roll each meatball in flour, then beaten egg, then bread crumbs.
Pat each meatball into bottom of each prepared muffin cup, flattening top. Bake 15 minutes.
Top each meatball with 1 tablespoon marinara sauce and two quarters cheese. Bake 3-5 minutes or until internal temperature of chicken reaches 165 degrees Fahrenheit and center is no longer pink.
Cool 1-2 minutes in pan. Serve warm and enjoy!