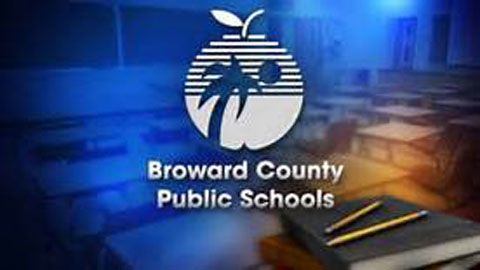 Broward County Public Schools (BCPS) has announced that 99 District schools earned the 2017/18 Golden and Silver School Awards from the Florida Department of Education.
These prestigious annual awards are given in an effort to recognize exemplary school programs that promote and encourage parent and community involvement in education.
 The Golden School Award is presented to elementary, secondary and adult schools having exemplary volunteer programs. The Silver School Award recognizes secondary schools whose students provide exemplary peer volunteer and tutor programs within elementary schools or community organizations.
 Congratulations to the following schools receiving special recognition for consecutive years of earning the Golden and Silver School Awards.
 Golden Schools
35 Years
Pembroke Pines Elementary School and Tropical Elementary School
30 Years
Morrow Elementary School, Peters Elementary School and Silver Ridge Elementary School
25 Years
Driftwood Elementary School and Riverglades Elementary School
20 Years
Fox Trail Elementary School, Lakeside Elementary School, Sawgrass Springs Middle School and Silver Lakes Elementary School
15 Years
Liberty Elementary School and McArthur High School
5 Years
Bayview Elementary School, Cypress Bay High School and Lauderhill 6-12 STEM MED School
 Silver Schools
 5 Years
Cypress Bay High School and Sunrise Middle School
For a complete list of Golden and Silver School Award recipients and information about volunteering in BCPS, visit browardschools.com/volunteers.