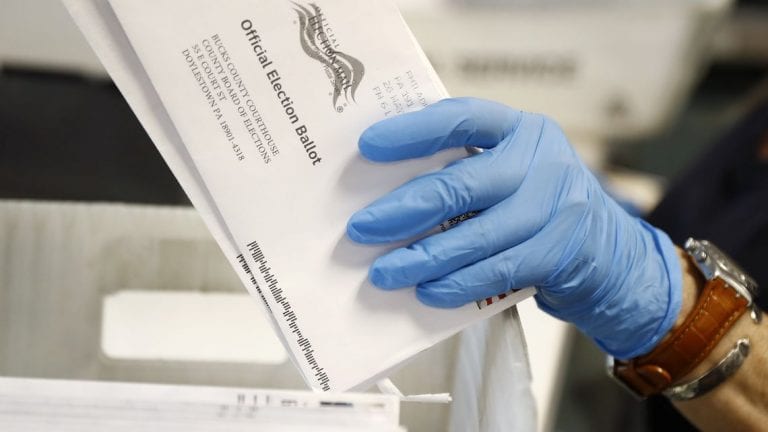 With the 2020 US election being 40 days away, Broward County election offices are already preparing to send out hundreds of thousands of ballots to county residents through the U.S. postal service.
US Postal Service trailer trucks will arrive at the Voter Equipment Center in Lauderhill on Thursday morning to pick up 250,000 Vote-By-Mail ballots that will be sent to Broward County voters who have requested a ballot for the general election.
Election officials expect that at least an additional 200,000 ballots will be mailed in the following three days and additional ballot requests will be processed through October 24.
With more than 450,000 requests for vote-by-mail ballots so far, there is already a massive increase, when compared to the previous election. According to elections officials, 291,051 VBM ballots were mailed to voters and 203,400 VBM ballots were timely returned during the 2016 General Election.
The influx is been attributed to the ongoing COVID-19 pandemic.
Broward County had previously announced that there will be two secure 24/7 drop boxes for voters who want to fill out their ballot ahead of time and deliver it without relying on the post office.
The boxes will be located at: (rear entrance of Lauderhill Mall Voting Equipment Center as well as the Brickell Avenue entrance to the SOE office at 115 S. Andrews Avenue, Fort Lauderdale) and will be available through November 3 at 7 p.m.
Additionally, there will be 22 early voting sites in the county where voters can cast ballots in-person. These will also have mail ballot drop boxes available from 7 AM to 7 PM at these locations.
Note that the deadline to request a vote-by-mail ballot for the general election is October 24 and early voting is from October 19 to November 1.
Below is the full list of early voting locations:
In the other South Florida counties: Palm Beach County will also begin sending out ballots on Thursday, while Miami-Dade County will do so on October 1.