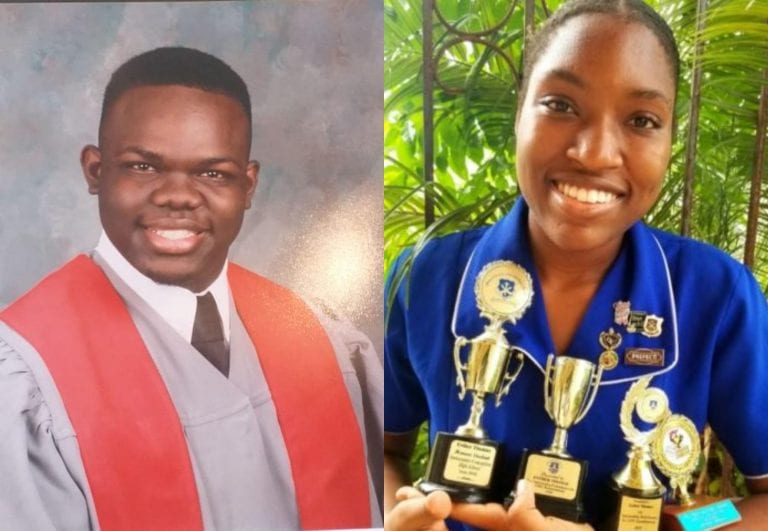 The plight of many exceptionally academically gifted Jamaican students, has always been whether or not they should stay at home to study, work and contribute to nation-building, or go overseas, where educational and professional opportunities are plenty, so they can better care for themselves and their families.
As the Jamaican diaspora grows larger, the "brain drain" debate has escalated, even making its way to the Jamaican Parliament,  as a pressing issue for the government.
The debate was again recently brought to the forefront, following reports from two young Jamaican scholars denied entry to the medical faculty at the University of the West Indies (UWI), Mona, despite excelling in their regional exams.
Isaac Dunkley, a graduate of Campion College, attained 19 subjects including 15 straight A profiles from the Caribbean Examination Council (CXC). Similarly, Esther Thomas, a recent graduate of Immaculate Conception High School, attained 16 subjects.
Both students dream of becoming medical doctors was deferred because of the double dilemma of lack of space and high tuition fees at the UWI, Mona. Dunkley told CNW that while his rejection letter from UWI stated his non-acceptance to the medical faculty was due to "limited available space," he believes it could also be due to his financial situation.
The current annual tuition fee for medicine at UWI is JA$3.94 million (approximately US$28,000). Students must prove they are able to pay for all five years before they are given a place in the faculty.
Dunkley wasn't among dozens of Jamaicans who got government grants to study medicine at Mona, and is unable to foot the almost four-million-dollar tuition fee. UWI had initially suggested that he read for a degree in science and technology, but Dunkley told CNW today, after many calls and aid from stakeholders and average Jamaicans, he was finally given a place in the faculty.
The other brilliant scholar, Esther Thomas, also shared her initial predicament. She received conditional acceptance and offers for partial scholarships from at least three universities overseas, but was set on attending school in Jamaica, given the constraints of COVID-19 among other factors. However, UWI also told her there was no availability for her in its medical faculty. Thomas resorted to setting up a GoFundMe account to raise money for her tuition.
Availability, limited scholarship opportunities and exorbitant tuition fees are just a few of the many reasons why Jamaican students will choose to study overseas.
In its Mona medical faculty, UWI only has 280 spaces for students; 140 of which are reserved for Jamaican students. But with COVID-19 exposing the limited human resources in Jamaica's healthcare system, many Jamaicans believe it's time UWI and the government begin prioritizing the country's brightest minds.
Many private sector institutions and Jamaicans across the diaspora regularly contribute to students' academic careers and even help them to secure places in overseas universities. But while this kind of aid is much needed and admirable, many Jamaican students once set on studying and working in Jamaica, now realize they and their families would be financially better off if they study and work in the U.S.