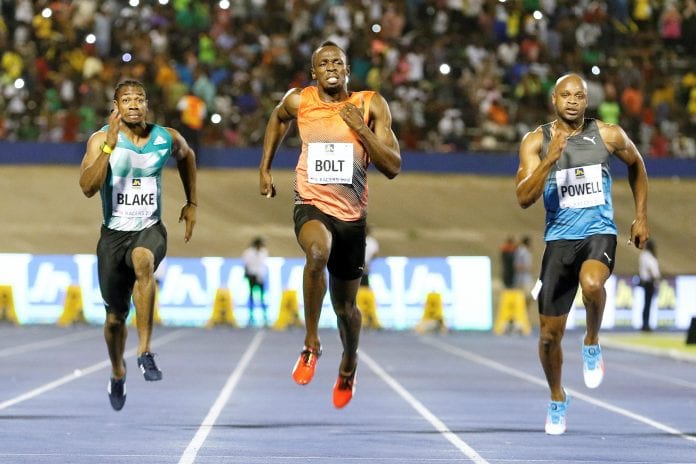 Bolt's last race in Jamaica will be June 2017
Jamaica's legendary Olympian and the world's fastest man, Usain Bolt is definitely retiring. Last week in an interview on TVJ morning program "Smile Jamaica" he said his last race in Jamaica will be next June at the Racers Grand Prix at the Jamaica's National Stadium. On the program he said the Racers Grand Prix "will be my last race in Jamaica. It will be the last time I run in Jamaica."
Bolt also confirmed, what he already indicated that his last major meet at the World Championships in London next August 5 -13. Reports from London that already tickets for the men's 100 and 200 meters, races that Bolt has set individual world records and won gold medals in three consecutive Olympics,  and the 4 x 100 relay in which he and his team members have won Gold medals in successive Olympics and World Championships are already been sold out in anticipation of Bolt's performance. "I am definitely going to retire after the World Championships in London," he told the hosts on the TV program.
Nugent Walker, Bolt's executive manager said Bolt is looking forward to a "special sign-off" before his Jamaicans fans, and the day he performs will be a very important day for him. Walker also indicated Bolt has already qualified for the World Championships in London owing to the fact that he is the World Championship defending champion in the 100 and 200 meters.
Bolt and other members of Jamaica's Olympic team who excelled at the Rio Olympics last August were honored by the Jamaican government at a special function on Saturday night.