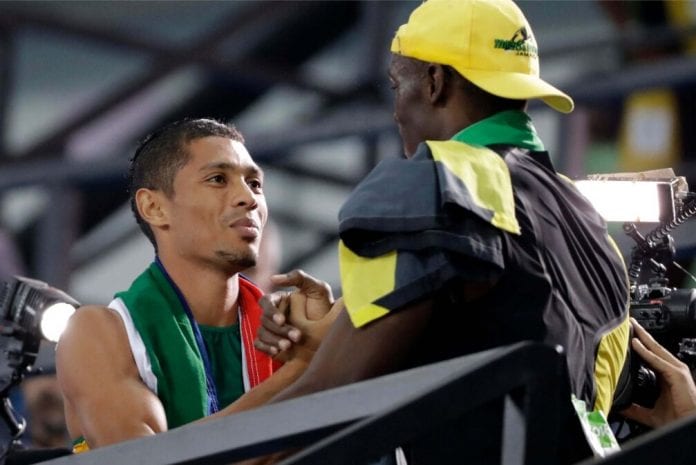 Usain Bolt's declaration that he will not compete in the 200 meters at this summer's London World Championships has left many of the sprint king's fans disappointed.
Bolt is on record as saying the half-lap sprint is his favorite event. His announcement came as a big surprise as he has not lost a 200 meters race since his disastrous debut at the World Championships at Helsinki in 2005.  Then, he came a distant last behind Americans Justin Gatlin, Wallace Spearmon, John Capel and Tyson Gay.
Since then, Bolt has beaten all comers in his pet event.
Shortly after he won the 100 meters in a pedestrian 10.03 seconds at the Racers Grand Prix in Kingston earlier this month, Bolt told reporters that he would only be competing in that event at the World Championships. His announcement came minutes after World 400 meters record holder Wade Van Niekerk of South Africa blasted to a world-leading and new national record of 19.84 seconds at the same meet. The time is way off Bolt's world record of 19.19 seconds.
Both athletes have trained together. Bolt is aware of the South African's speed and strength which saw him smash a 17-year-old 400 meters world record, set by Michael Johnson, at last year's Rio Olympics.
Bolt has stated publicly that he hates losing. Could it be that he knows that at this stage of his career he would have to turn back the clock to keep Van Niekerk from putting a blemish on his career?
That question may never be answered.