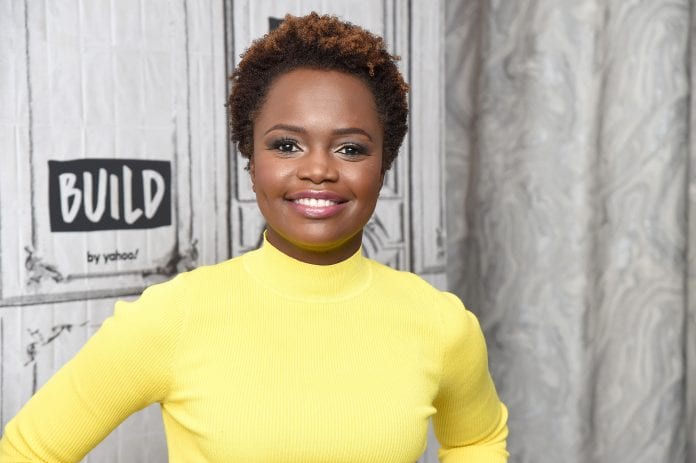 With the 2020 election being a little over one month away, the Joe Biden/Kamala Harris ticket has been reiterating the need for all Americans to vote. But special attention has been paid to the Caribbean-American community, which Senator Harris and her chief of staff Karine Jean-Pierre are tied to.
While in South Florida recently, Jean-Pierre – a Haitian-American- discussed the importance of the Haitian community's vote in this unprecedented election.
"It's so important to use our power, right, the power we have as voters, the power that we have as a community," she said.
"The Haitian community is such a strong, powerful block and unit and we just have to continue like we have done for decades upon decades, continue to use the power that we have and voting is one of them. As a proud Haitian-American, I know we cannot take any vote for granted here in South Florida, and that is something the campaign understands, that is why I'm proud to work for Joe Biden…I've known Joe Biden for over a decade and I believe, and so many believe that he will be a champion for our community and he's giving us a reason to vote…"
She also continued her appeal by saying that, "If Haitians come out in a big way like we know that they will, it gives you a seat at the table, it gives the community a seat at the table. Bring the policies, bring the ideas, because you will have a seat at the table and that is the way we make change."
One of the policies that have greatly affected the Haitian-American community is the Temporary Protected Status (TPS).
Just last week, a US Appeals Court has issued a ruling that allows the Trump administration to proceed with plans to terminate TPS. The termination could affect hundreds of thousands of undocumented immigrants, including some 55,000 Haitians.
But Jean-Pierre says Joe Biden is in support of the policy.
"Joe Biden has committed to protecting TPS and Deferred Enforcement Departure holders from being returned to countries that are unsafe," she reassured.
"As he has said over and over again and will continue to say as president of the United States, he stands with the families in this country who have been impacted by Trump's cruel immigration policies."