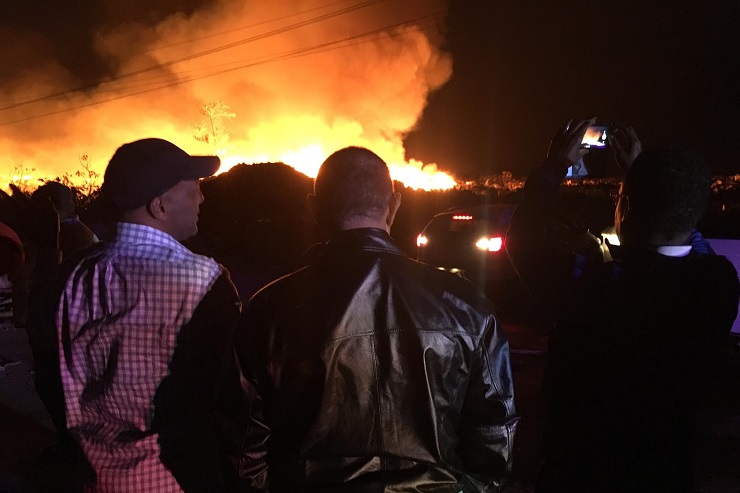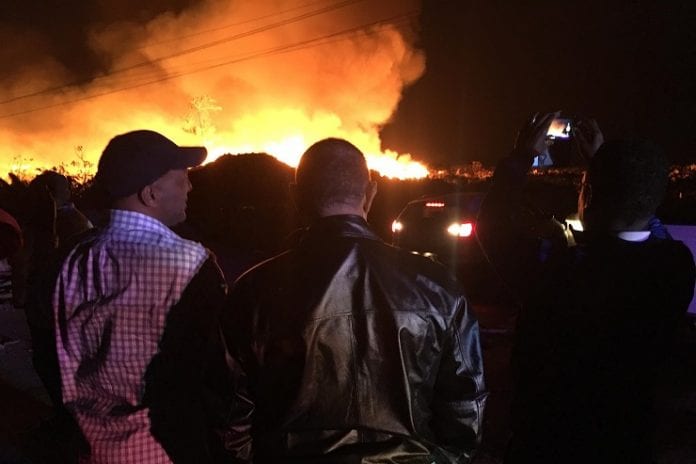 An immediate evacuation has been ordered after a massive fire broke out at the city dump in the Capital of the Bahamas, Nassau, in the island of New Providence yesterday and continues to burn.
Residents living in the affected area have been advised to take all necessary precautions to ensure their safety. The Bahamian Government issued a statement saying that the National Emergency Management Agency, NEMA has activated its Emergency Plan, and all available resources have been mobilized.
"The number one priority is to ensure that everyone is safe. I am confident that the Emergency Services are doing whatever is required to make certain that no one comes to harm. We have already made every resource available to limit the damage to property, and to minimize environmental hard" said Prime Minister Perry Christie.
Unofficial reports reveal that the numbers of fires started because of the high winds in New Providence,  at least one of those fired blew across the boundary and ignited the public landfill.