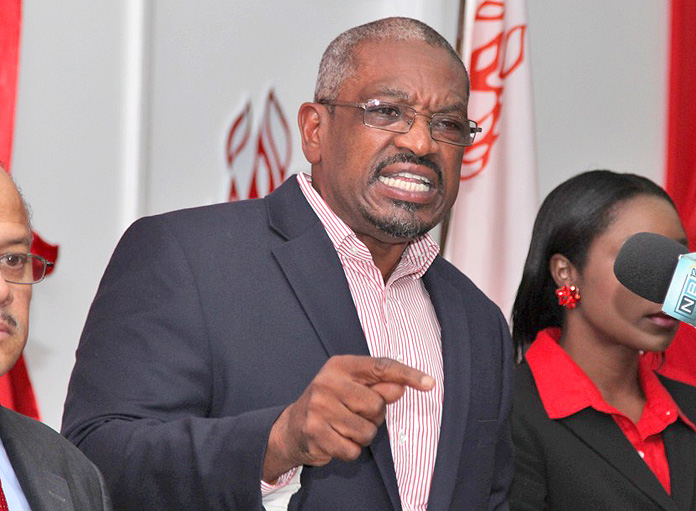 Prime Minister Dr. Hubert Minnis says the Bahamas "will be united in this time of tragedy and suffering" as he led the country in paying tribute to those killed and injured when a truck slammed into people celebrating Labor Day activities on Friday.
"I will visit the families of those who lost loved ones and those who were injured.  Later, I will give a national address," Minnis said in a brief statement.
Victims identified
The police have identified those killed as 55-year-old Dianne Elizabeth Ferguson, Kathleen Augusta Fernander 51, Tabitha Charlene Haye 41 and 48-year-old Patrice Gibson.
Police said two of the women died at the scene and the two others died in hospital, where 24 others have been taken for injuries sustained during the accident.
Eyewitnesses said the unoccupied truck rolled down the street, hitting several people as it picked up speed. It later crashed into another vehicle, pinning an individual between the two vehicles.
Video pictures of the accident shows people screaming for someone to move the truck. The driver of the truck is assisting police in their investigations.
Minnis also thanked the professional teams at the Princess Margaret Hospital who he said "worked with great compassion and urgency to care for the dead and injured.