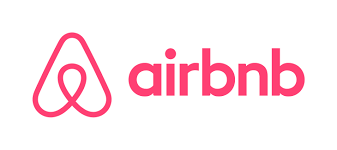 Antigua and Barbuda's Tourism Minister Ascot Michael has hailed the California based Airbnb service for its contribution to the region's tourism industry.
On Wednesday, Michael signed an agreement with the service which allows persons to provide and book accommodations in over 180 countries.
"The tourism and services industry is continually evolving, and Airbnb is the largest game changer in the accommodation sector," said Michael.
Provides cheaper accommodation
The agreement comes after top players in the regional hotel industry expressed their concerns over Airbnb, which provides tourists with cheaper accommodation rates than hotels.
"I believe it is a good achievement. It is something that is happening all over the world and Airbnb is a good product for us to travel. For the government, it is a good achievement," said Alex DeBrito, chairman of the Antigua & Barbuda Tourism Association (ABTA).
Proud to work with Antigua
"We are proud to work with Antigua and Barbuda to assist in the creation of new economic opportunities for the local economy and offer genuine experiences for travelers. Our joint efforts will highlight the culture, heritage, and hospitality of local residents," said Shawn Sullivan, Airbnb's Public Policy lead for Central America and the Caribbean.
In Antigua and Barbuda, there are over 500 active listings listed on the Airbnb platform and a typical host has annual earnings of about US$ 5,700.
Increase in guest arrival
The number of guest arrivals to the islands in the last 12 months has grown by 53 percent and groups tend to stay about six nights.
Currently, there are 41,000 Airbnb listings across the Caribbean and a typical host in the Caribbean earns approximately US$3,900 a year.
Earlier this year Anguilla, Bermuda, Curacao, Jamaica, and Grenada each signed partnership agreements with Airbnb