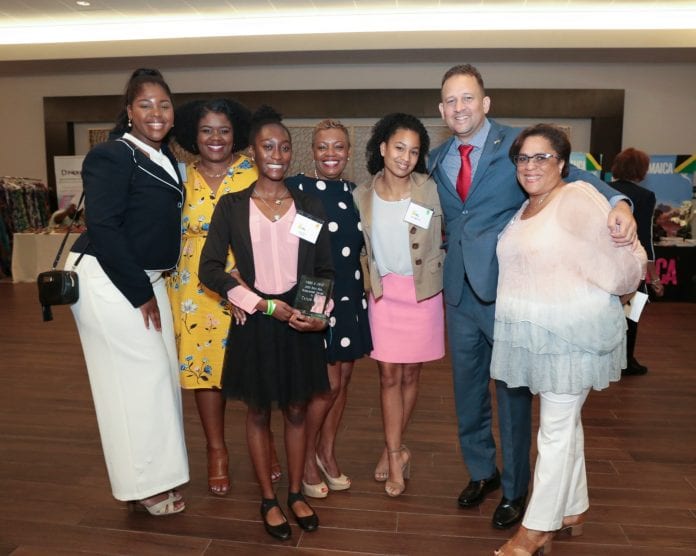 At its fifth annual Empowerment Conference and Scholarship Luncheon on Saturday, March 23rd, the Jamaican Women of Florida (JWOF) awarded scholarships to two young women ready to embark on collegiate careers.
Scholarship recipient Mikala Uter will graduate from Broward's College Academy this May. Fellow recipient Taylor Reid is a dual enrolled student who will graduate from Broward College, also in May, with a high school diploma, as well as an associate's degree.
Each young lady will receive a total sum of $5000, which JWOF will disburse over four years.
Another main highlight of the luncheon segment of the event was keynote speaker, Joy Spence, who inspired the audience with her story of becoming the first woman in the world to hold the position of Master Blender.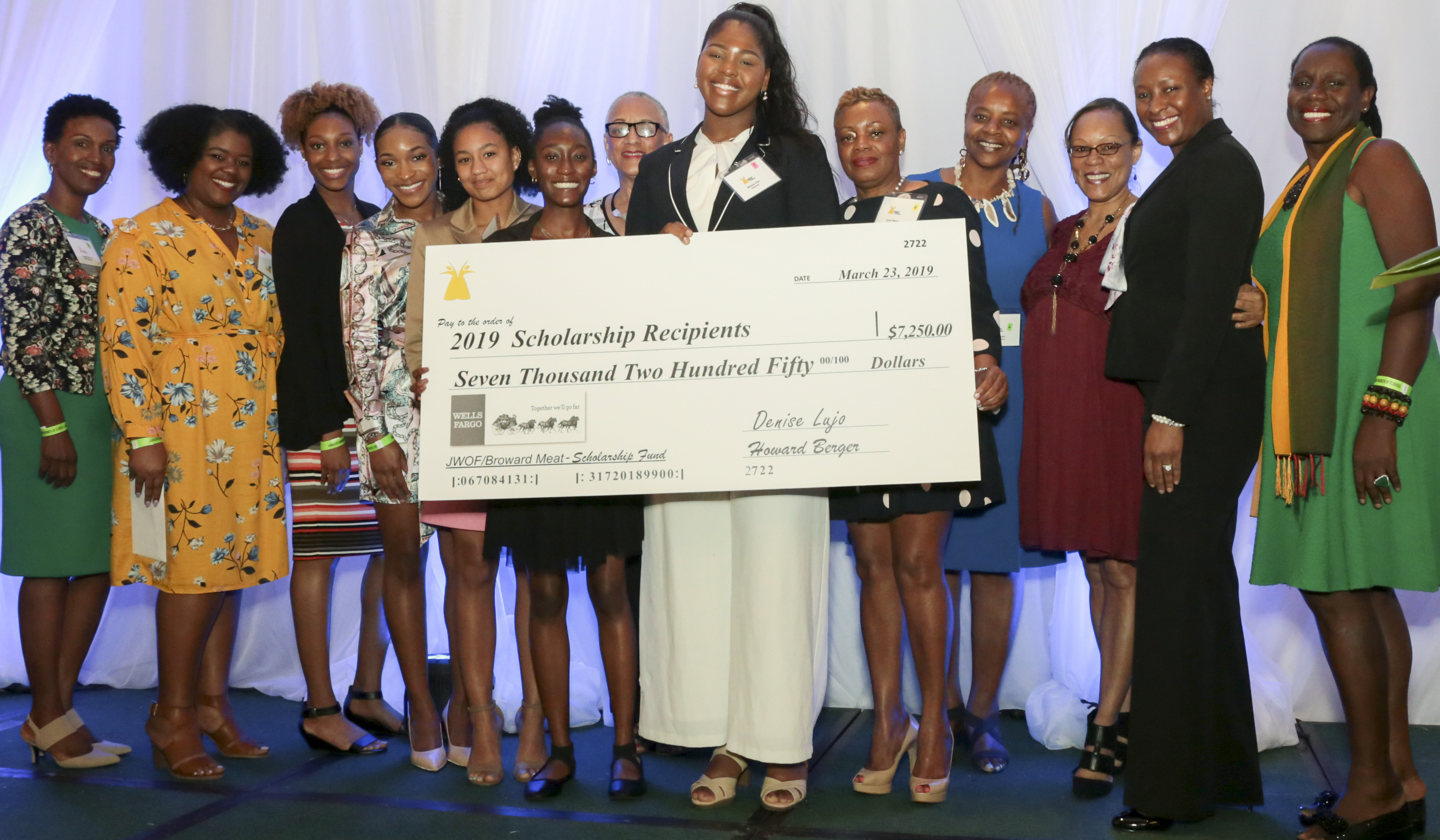 Spence, who beamed with good cheer and positivity, shared her many accomplishments, including being named a Science, Technology, Engineering & Math (STEM) pioneer in the Caribbean, in the male dominated spirits industry. She noted that she has also received a UK-based award as the most influential Master Blender in the world, and has been named on a list of top 10 most innovative women in the food and beverage industry by Forbes. Her rousing speech was accentuated by her simple bit of advice. "To be successful, you to have a passion for what you do," she said.
The Consul General of Jamaica, Oliver Mair, also took the stage to induct the new JWOF board. His comedic interlude, which is apparently a common element of his speeches, was well-received by the audience, before he went on to introduce JWOF's new President, June Minto; Vice President, Arlene Lewis-Marr; Secretary, Dorothene Kelly-Hoilett; Director-at- Large, Donna Callender; Director for Legal, Sophia Blair, Esq;  and Director for Next Gen, Sophia Francis.
The conference portion of the event, which included panels on transformation and mentorship, were equally engaging. Dominant themes among panelists were perseverance and the importance of maintaining a positive mindset.
On the transformation panel, writer/performer Debra Ehrhardt summed it up well by encouraging attendees to, "Wake up every morning and give thanks." In true Jamaican fashion, she later told the audience, "Stay away from badmind people! Surround yourself with those who want to see you prosper."
The event was a joy-filled representation of community among Jamaican women based in South Florida and beyond. Attendees included a variety of age ranges, and the venue was consumed by happy, connected women who have clearly formed strong bonds over the years. Ultimately, the JWOF event adequately exemplified the notion that we not only survive, but ultimately thrive, through wholesome community connections.