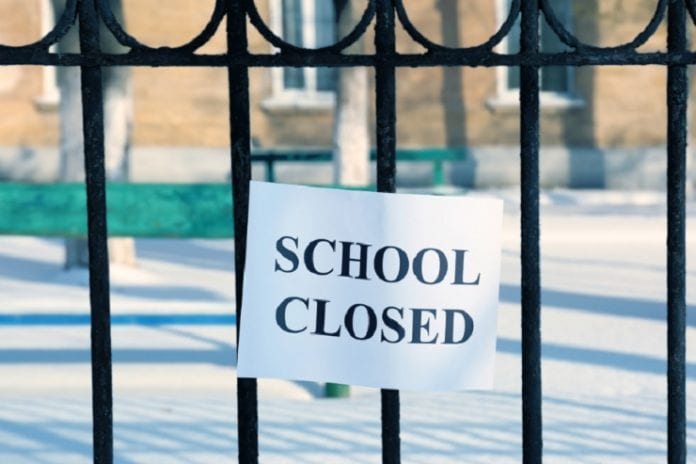 South Floridians are currently faced with the agonizing decision of whether or not to send their children back to school. At the same time leaders of region's school districts are agonizing over the dates on which they should open the doors of public schools.
Since the COVID-19 pandemic impacted South Florida in March schools have been closed, leaving students to resort to online learning coordinated by the relevant school districts.  
Although it was envisaged schools would reopen in August, assuming the spread of COVID-19 would have significantly abated, when August arrived South Florida was coping with a stubborn increase in COVID-19 cases and deaths.
So, despite President Donald Trump, Education Secretary Betsy Devos, and Florida Gov.. Ron DeSantis' chorusing the reopening of schools, the superintendent of schools in Broward and Miami-Dade counties, Robert Runcie and Alberto Carvalho, decided to delay the reopening.
Initially, Runcie said Broward Schools would reopen in mid-October. Until then students would continue with online classes. But coming under pressure from some parents, he advanced the reopening date to October 5, subject to the positivity rating of COVID-19 tests in Broward County. He said if the rating hovered around three percent, suggesting low risk of contamination, he would recommend schools reopen.
On Monday, with Broward's COVID-19 positivity rating just above three percent, Runcie proposed, subject to the school board's approval, that the reopening would be staggered with elementary schools opening on October 5, and middle and high schools on October 12.
Carvalho also placed Miami-Dade students on online learning, but the county endured severe problems with the online platform contracted by the school district, creating frustration for students and teachers. Last week, Carvalho proposed schools would reopen on October 5.
However, after several hours of contentious public meetings, the Broward County and Miami-Dade County School Boards incurred pushback from parents, teachers and other school staffers regarding the proposed opening dates.
Generally, those opposed to the opening the schools expressed continued fear of contamination from the virus.
"Lord knows this is stressful," said West Kendall parent Maxine Swaby, who participated in the Miami-Dade public meeting. "I don't honestly think my two sons, 13 and 15, are benefitting fully from online homeschooling. But I am deadly afraid of them going out to school, catching the virus, and taking it home. I am asthmatic, so I'm vulnerable. Furthermore, just today (Tuesday) I saw where the positivity rating rose to over five percent in Miami-Dade. This virus is far from over."
Meanwhile, Miami-Dade history teacher Sharon Blades said, "I am weary of the virus, but while online tutoring is a convenient temporary measure, it can't continue indefinitely. I teach 10 and 11-year-olds and find they aren't disciplined enough to be taught online. These kids need in-class teacher supervision."
Following over 28 hours of the special virtual public and board meeting, on Tuesday the Miami-Dade School Board voted unanimously to delay the gradual reopening to between October 14 and 21. Pre-K, kindergarten, first grade and special needs students will report on Oct. 4, and grades six, nine and 10 students on Oct 15. All other students have the option to report to school on Oct 21.
Parents, like Swaby, who fear sending their children to in-class school, still have the option for their children to continue with online learning at home.
Parents and teachers in Broward County at the in-person public meeting expressed similar concerns as those in Miami-Dade. Some teachers said the only difference with in-class learning is that the students will be in the classroom. "The same courses that are offered to students at home online, are offered to then on computers in the classroom," one said.
One parent was reported as saying, "Why force-rush the opening of schools. Why not let the school semester remain online homeschooling, then make a more learned decision for January?"
Among those concerned about the reopening were some school bus drivers, who expressed dissatisfaction with the social-distancing guidelines set by the school district, arguing they were not in keeping with CDC guidelines.
As of Tuesday morning, a survey conducted among 5,000 Broward teachers indicated 32 percent planned on taking leave rather than returning to the classroom.
But there were several parents who were adamant that their children need to return to school sooner than later.
On Tuesday night at the Broward School Board meeting members agreed to reopen schools to pre-K, kindergarten, first, second, sixth and ninth grades and special needs students on Oct 14, and all other students on Oct 20.
Palm Beach County schools reopened on September 21.