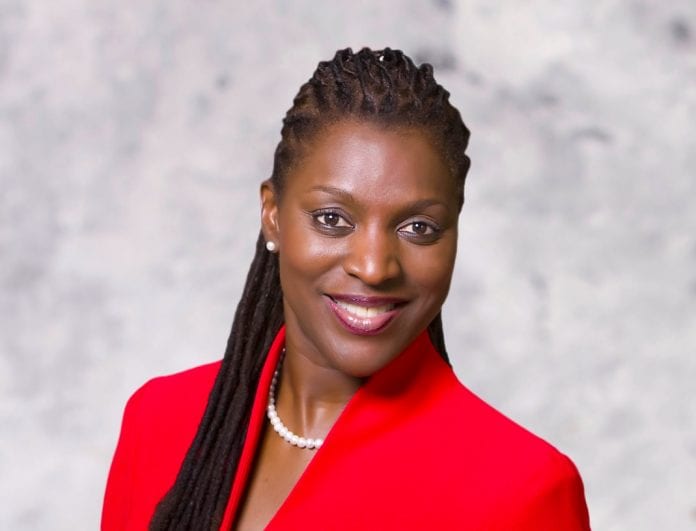 In accordance with the pre-election trend observed by CNW in the city of Miramar, that city's voter elected Alexandria Davis, 56, to represent District 4 on that county's commission. In the March 12 city elections Davis received 46.30 percent of the vote to unseat the previous incumbent commissioner Darline Riggs who received 35.76. The other candidates in the race Leo Gillings received 11.84 percent and Barbara Ingram 4.82 percent.
This will be Davis' second time serving on the city commission.  She was first elected to the commission in 2010 and served until 2014, when she gave up her seat to unsuccessfully challenge Broward Commissioner Barbara Sheriff for her seat. While on the commissioner she served as vice-mayor. She has also served as a county administrator for 18 years, member of the city's planning and zoning and community service boards.
Almost thirty years ago, Alexandra Davis who was raised in Jamaica, came to Miramar to make it her home.  She learned about civic duty and a life of service to community from her mother who was a minister.  Alexandra is the mother of a son, Dr. Chevone Davis-Raglan who she raised as a single parent and is currently the primary caregiver to her elderly father, Ronald Davis.
Davis ran a strong campaign, received several significant endorsements and raised an impressive campaign financial chest of some $80,000 which boosted her campaign to once more serve the citizens of Miramar
She says she "humbly expresses gratitude" to those who voted for her and eagerly loos forward to serve all the residents, even if they didn't vote for her, or didn't vote at all.
Her goals on returning to the commission is to work with her fellow commissioners in seeking to:
"Push for our Police to be equipped with Body Cameras to help ensure transparency, accountability and safety. Increase the amount of City contracts being awarded to minority owned businesses. Work with the League of Clergy to provide outreach services to our community, and push to keep taxes low by looking at renewable energy such as solar power for City facilities."