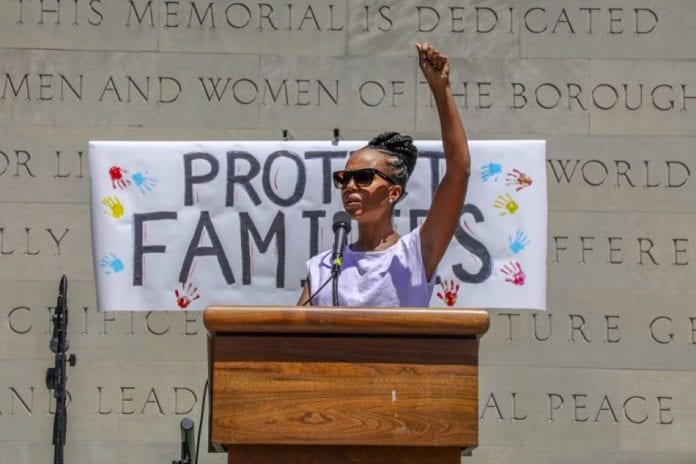 'Scandal' actress, Kerry Washington, on Saturday, June 30th, paid tribute to her Caribbean immigrant roots as she joined millions across the U.S. in protesting Donald Trump's zero tolerance anti-immigration policies that has left thousands of children still separated from their parents, according to NewsAmericasNow.com.
Spoke at protest rally
Speaking at the "Families Belong Together" anti-Trump rally in New York City, Washington made it clear she too had immigrant roots.
"My grandparents on my mother's side came to this country through Ellis Island in the '30s from the Caribbean, and they came here like every immigrant, seeking better opportunities because of a lack of opportunity in their land, running from poverty, running from a place where they couldn't fulfill a dream," she said. "I am the fulfillment of that dream."
Washington added that her grandparents' names are on the wall at Ellis Island "just like so many other grandparents of those who seem to have forgotten that they too are descended from immigrants."
And she insisted she wanted everyone listening to know that they "mattered."
Trump's "zero tolerance" immigration policy has resulted in more than 2,000 children remaining in detention centers, separated from their parents. Some as young as three are reportedly being taken to court and asked to make their case for asylum in the U.S. without their parents.
Protests in over 700 communities
The June 30th "Families Belong Together" protests was held in over 700 communities around the country and saw thousands of all races, religion and gender come out to express their opposition against the Trumpian policies. Many who joined the rallies were celebrities including not just Washington, but Alicia Keyes, America Ferrera, Lin Miranda and John Legend.