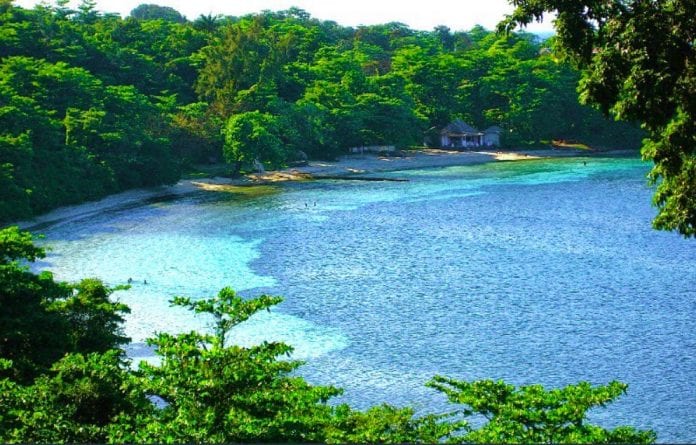 With several calls scheduled, including three next month, Jamaica's Minister of Tourism, Hon. Edmund Bartlett yesterday said that recent and continued efforts to get cruise ships into Port Antonio are bearing fruit.
He was speaking yesterday at an official plaque exchange event on the MS Insignia Cruise Ship at the Ken Wright Pier in the Noel Flynn Marina, Port Antonio, Portland.
The ship, with approximately 650 passengers, arrived at around 7 a.m. and departed at 6 p.m. Despite persistent rainfall, many passengers disembarked and went on organized tours around Portland and or walked the streets of Port Antonio.
Port Antonio's unique advantage
Minister Bartlett, in the company of the Mayor of Port Antonio, Councillor Paul Thompson, tourism officials and stakeholders pointed out that, "The boutique-like, rustic, off the beaten path eco-tourism friendly nature of Portland gives it a unique advantage.We are tightening coordination with the Tourism Ministry's JAMVAC, TPDCo, TEF, JTB, the newly formed Destination Assurance Council and of course the Port Authority of Jamaica, the Parish Council and other stakeholder interests to better accentuate the look and feel of the Portland and drive more tourist traffic. Some work is already being done but we have a lot more to do."
One of the world's most beautiful places
Ship Captain, Maroje Brajcic thanked Bartlett and stakeholders for their hospitality and said that Port Antonio is one of the most beautiful places in the world and further noted that the ship is to call again in the town next month.
Senior Advisor and Strategist, Delano Seiveright noted that the ship's call is in line with a lot of work culminating at the largest cruise industry gathering, the Seatrade Global Cruise convention in Fort Lauderdale in March of this year.
"Minister Bartlett, Ian Dear and other officials were busy pushing Port Antonio with the most Senior Executives of Cruise lines around the globe and highlighted its unique position as lush, uncrowded and rustic option for smaller vessels.
"Included in calls next month is the primarily German speaking Europa ship, which for many years was awarded best cruise ship in the world by the Berlitz Cruise Guide," he said.
An hidden gem
Although branded as a hidden gem, Port Antonio took its place as an attractive tourist destination early in the game. Hotels started going up after the Jamaica Hotels Law was passed in 1890 with one of the most famous being Titchfield, which became a Port Antonio landmark.
The MS Insignia
Following a multi-million US dollar transformation, the MS Insignia, has a capacity of 660 passengers and 397 crew and boasts teak, custom stone and tile work, and lounges, suites and staterooms with luxurious, neo-classical furnishings.
The MS Insignia is part of the Miami, Florida headquartered Oceania Cruises with a fleet consisting of elegant mid-sized ships with distinctive itineraries that call on marquee, boutique and off the beaten path ports.