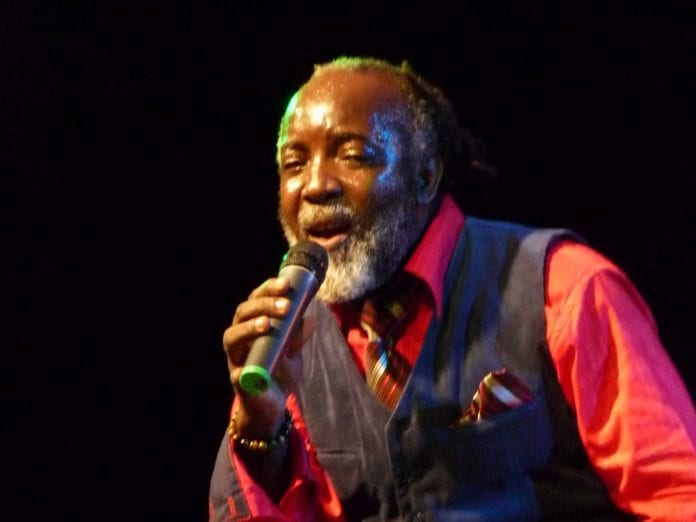 Freddie McGregor has had enough of the Grammys
Jahlisa Harvey
Internationally acclaimed, Jamaican icon and singer Freddie McGregor, O.D., has had enough of the Grammys, the 59-year-old American music institution, calling the reggae awards category of the organization "an embarrassment of indescribable magnitude to reggae music".
This week, McGregor, himself a Grammy-nominated singer, has joined the voices of what seems to be an increasing chorus of protest and outrage over the annual nominations for best reggae album. This is not the first time the albums selected for reggae nominations have been under fire, in the past they have been criticized and called obscure and bland for being out of touch with the core of authentic Jamaican reggae music.
Humble Lion of WAVS 1170 and WZPP 103.9 FM said "It's futile to complain, it's time to stop complaining. The Grammys does not belong to Jamaicans; the association belongs to them. America created their industry and it is not what we think about us, it is what they think about us."
Recently, the public was made aware that the manager and wife of Ziggy Marley, Orly Agai Marley, who is Israeli-born, was elected a governor of the Los Angeles chapter of the Grammy's executive, this being the largest chapter nationally that decides on eligibility for nomination and for consideration for this coveted music crown for the National Academy of Recording Arts and Sciences (NARAS).
Willie Stewart, former drummer for the international reggae band Third World, really wants to understand how selections are made; "What is the criteria used to win a Grammy?" he asks, "I don't know. Nobody knows. We would like the Grammys to be up front with what they are using to judge, is it record sales, popular music… what is it?"  Regarding other genres of music, Willie continues, "I mean, with other music like Latin music, do they have Latins in on the judging, or is there a general group of people selecting there also? [Everyone] needs to know."
The albums selected for the 2017 award taking place on February 12 are Devin Di Dakta, J Boog, Ziggy Marley, Raging Fyah, Rebelution and Soja. In a statement issued this week and reported by The Gleaner, McGregor said, "When we allow non-Jamaicans to be the judge of our own Jamaican music, we have certainly lost it, and the reggae Grammy is officially a toy and a plaything for the West Coast of the United States."
"They have no obligation to us to take it from our perspective, that is why you always have a Marley winning, it's a recognizable name. The Grammy's invite anyone in the industry to pay the fee and have a say, that is what Jamaicans need to do to have a vote and impact it… join." said Humble Lion.