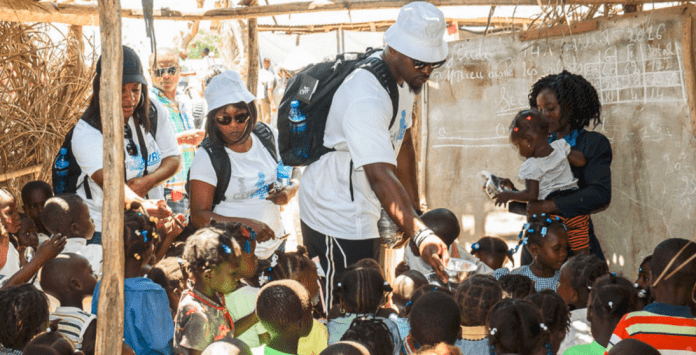 Seattle Seahawks defensive end, Cliff Avril, born to Haitian parents has returned to the Caribbean nation to break ground on a special project, a school.
This week, as he and his Seahawks teammates prepared to face the New York Jets, his wife, Tia, former teammate Marshawn Lynch, and his cousin, Emmanuel Thalerand, returned to Haiti to officially open the first schoolhouse, which has classrooms for kindergartners and first-graders.
"Your perspective on life is completely different from age 15 to 30, having kids, having a wife, having your values change over time. I had the opportunity to work with an organization called Free the Children that goes to different third-world countries. I met them, they do work in Haiti, and I realized this was the perfect opportunity to do something in Haiti and I'm fortunate to make it happen." said Avril.
Working closely with the former Seahawks running back's 'Beast Mode' brand, Avril has teamed with the "very supportive" Marshawn Lynch and cornerback Richard Sherman to launch an exclusive line of clothing called #Bricks2Books, which is available for purchase at Lynch's Beast Mode store in Seattle. The proceeds from the clothing line will, Avril said, "go to helping finish building the school" in Haiti.
The group also handed out backpacks, donated school supplies for the classrooms, and purchased shoes and uniforms for the kindergarten students.
"I told the people in the community we're committed. Hopefully by April (the second building) is finished and we can move more kids," he said. "A lot of these kids walk an hour, hour-and-a-half to get to school every day, but hopefully we can encourage more kids to go to school."