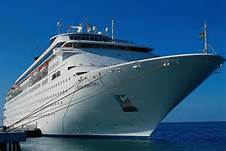 Some of the major cruise ports in the Eastern Caribbean have been closed indefinitely as the tourism authorities continue to survey the damage following the passage of Hurricane Irma.
The ports on the island of St. Thomas in the US Virgin Islands and St. Maarten have been closed resulting in altered itineraries for Norwegian Cruise Line and Royal Caribbean.
Norwegian cruises postponed
In the case of Norwegian, the vessel will not sail scheduled Eastern Caribbean itineraries until November.
They will be replaced by stops in the Western Caribbean, while Royal Caribbean will replace St. Thomas and St Maarten with St. Kitts Nevis and St. Croix.
Tortola in the British Virgin Islands that also served Disney Cruise Line, Norwegian, Celebrity and Viking Sea, is also closed.
St. Croix welcome passengers
Meanwhile St, Croix, also in the British Virgin Islands, will welcome up to four thousand passengers on Sunday when Royal Caribbean's MS Adventure of the Seas docks at the Ann E. Abramson pier in Frederiksted.
Commissioner of Tourism Beverly Nicholson-Doty said St. Croix escaped the worst of Hurricane Irma and despite initial power outages, the island is now ready and poised to welcome visitors, as hotels and visitor attractions are up and running.
She said awareness of St. Croix is critically important and the Department of Tourism's sales and marketing teams are already strategically positioning St. Croix in the marketplace.
"St. Croix will lead our tourism positioning for the foreseeable future. We have already started to shift our marketing strategy to focus on St. Croix, while we rebuild St. Thomas and St. John," the Commissioner said.
She added that the much-needed injection of economic activity from visitors to St. Croix, together with activity from relief workers and construction, will ultimately help St. Thomas and St. John rebound and recover sustainably.
"Tourism is an important industry for us in the U.S. Virgin Islands and we are depending on the resilience of tourism and of our people to revitalize our economy and support our residents across both districts," the Commissioner said.
Tropical Storm Maria threatens Eastern Caribbean islands
A Hurricane Watch is now in effect for several islands in the Eastern Caribbean as Tropical Storm Maria formed in the western Atlantic Ocean on Saturday.
The Miami based National Hurricane Centre says Maria is packing maximum sustained winds of 50mph and is moving towards the Caribbean at 19 mph.
Just days after several islands were battered by a powerful Hurricane Irma, a hurricane watch is in effect for Antigua and Barbuda, St. Kitts Nevis, Montserrat, Guadeloupe, Dominica, Saba and St. Eustatuius, St. Maarten and Anguilla.
Meanwhile, a Tropical Storm Watch is in effect for St. Lucia, Martinique, Barbados and St. Vincent and the Grenadines.
The National Hurricane Centre says interests elsewhere in the Lesser Antilles and the British and U. S.Virgin Islands should monitor the progress of the system.
It is also expected that additional Tropical Storm or Hurricane Watches and Warnings will likely be issued on Sunday.
On the forecast track, the center of Maria will be near the Leeward Islands Monday night.
Additional strengthening is forecast during the next 48 hours, and Maria will likely become a hurricane on Sunday.