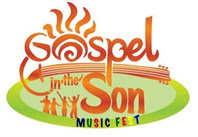 Multi Grammy and Platinum Gospel Artist, Kirk Franklin, will perform at the recently opened Miramar Regional Park Amphitheater on Saturday, October 7, 2017, starting at7:00 p.m. at the "Gospel In the Son Music Fest".
Known for his repertoire of hitting contemporary gospel songs with a fusion of R&B, hip hop and reggae, Franklin will be center stage.  There will be supporting performances by gospel artists such as Bishop William Murphy III of Dream City Church of Atlanta, Apostle Papa San of Our Fathers KINGDOM Church (International Reggae Gospel Singer), Carl Scott and Pastor Trevor R. Wallace of Jesus Team Ministries of Lauderhill.
Unite diverse audiences
Kirk Franklin's international fame is merited by his ability to unite diverse audiences across the world from traditional to non-traditional gospel enthusiasts.  His devoted and loyal fans have graced him with the industry record for the most Gospel records sold and the longest gospel song on the Billboard Gospel and Christian Charts, crossing over to the Top 10 R&B and Hip Hop charts.
Multiple music awards
In addition to his unprecedented gospel icon fame, he has received tremendous recognitions to include 12 GRAMMY Awards, 22 GRAMMY Nominations, 39 Stellar Awards, 16 Dove Awards (CCM), eight NAACP Image Awards, two BET Awards, an American Music Award, a Soul Train Award and numerous others.  In addition to his award-winning songs, he is recognized for his high spirited and mesmerizing performances that capture and enthrall audiences to spontaneously sing along and dance during his performances.
Franklin will be accompanied by his choir he affectionately named "Family".  Bishop William Murphy III, known for his mega hit "Praise is What I Do", is slated as one of the main opening performers for the Music Fest.
Collaborative event
Gospel in The Son Music Fest is a collaboration of Jesus Team Ministries and SFL Caribbean TV.
"We are honored and humbled to present top notch gospel entertainment to the community at the beautiful new City of Miramar's Amphitheater.  It's our mission to touch souls and transform lives and this is one way we can reach a broad spectrum of people through their love for the word and gospel music and Kirk Franklin's compelling performance.  He has proven to be one of the best gospel performers and loved by many", said Trevor R. Wallace, Pastor of Jesus Team Ministries.
There are plans to add more local choirs and performances to the lineup, according to Colin Forbes, show organizer and principal at Class Act Production & Production, Inc., SFL Caribbean TV and Director of Ministry for Gospel in the Son Music Fest.
"We are pleased to work together with Jesus Team Ministries to create a heartfelt gospel music experiences such as Gospel in The Son Music Fest Event," said Leonard Affalo, President of SFL Caribbean TV.