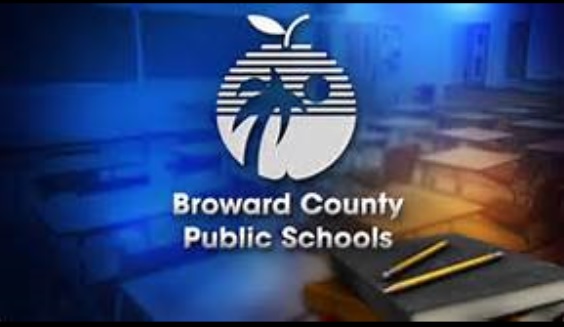 Subject to ratification, Broward County Public Schools (BCPS) and Broward Teachers Union (BTU) have reached contract agreements for three employee groups represented by the BTU.
These employee groups include Education Professionals, including teachers, media specialists, social workers, and school counselors; Education Support Professionals – classroom assistants, teacher assistants and program assistants; and Technical Support Professionals, which mean miscellaneous positions across the District.
Until the contracts are formally ratified by each of the three groups the agreements are being regarded as tentative agreements. However, a spokeswoman for the school district says there are no hindrances anticipated. When they are approved, the contract agreement will be retroactive to the beginning of the 2017/18 school year, or August, 2017.
The contract agreements are the outcome of several months of good-faith negotiations by representatives of the BCPS and the BTU. A release from BCPS said the nature of the negotiations was deliberate to ensure every student receives the best possible education in a positive environment.
Specifics of each of the three contracts are :
Education Professionals
The regarding the Education Professionals employee group reflects an investment by the District of $24.3 million for teacher compensation, including base salary increases and one-time payments. Salary increases vary depending on the applicable teacher salary schedule.
Teachers on the Grandfathered Salary Schedule will receive increases ranging from 2.6 percent to 3.5 percent.
Teachers on levels T and U are eligible for a $1,000, one-time bonus payment.
Teachers on the pay for performance salary schedule will receive the following increases:
Teachers rated Highly Effective in 2016/17 will receive a 3.51 percent increase.
Teachers rated Effective in 2016/17 will receive a 2.6 percent increase.
In addition, eligible teachers with 15 or more years of experience with the District will receive a one-time payment of $300, except for teachers on Levels S, T and U.
Education Support Professionals
The tentative contract agreement for Education Support Professionals includes salary increases ranging from 2 percent to 2.57 percent for eligible employees based on step placement.
Technical Support Professionals
The tentative contract agreement for Technical Support Professionals includes a 2.2 percent increase to the Salary Schedule for all employees.
 In reaction to the agreements reached BCPS Superintendent Robert W. Runcie said, "We would like to thank all of our employees for their patience and support during this process. Our School Board and District are committed to investing in our dedicated employees to ensure our students receive a high-quality education with the support and resources necessary to reach their highest potential."
Meanwhile BTU President Ana Fusco said, "BTU is very pleased to have come to an agreement with the District. This was a tough negotiation, but we feel we got the best deal based on what the Legislature allocated."
Upon successful ratification by each of the employee groups and the School Board, the District will seek to provide the agreed upon salary increases as soon as possible.