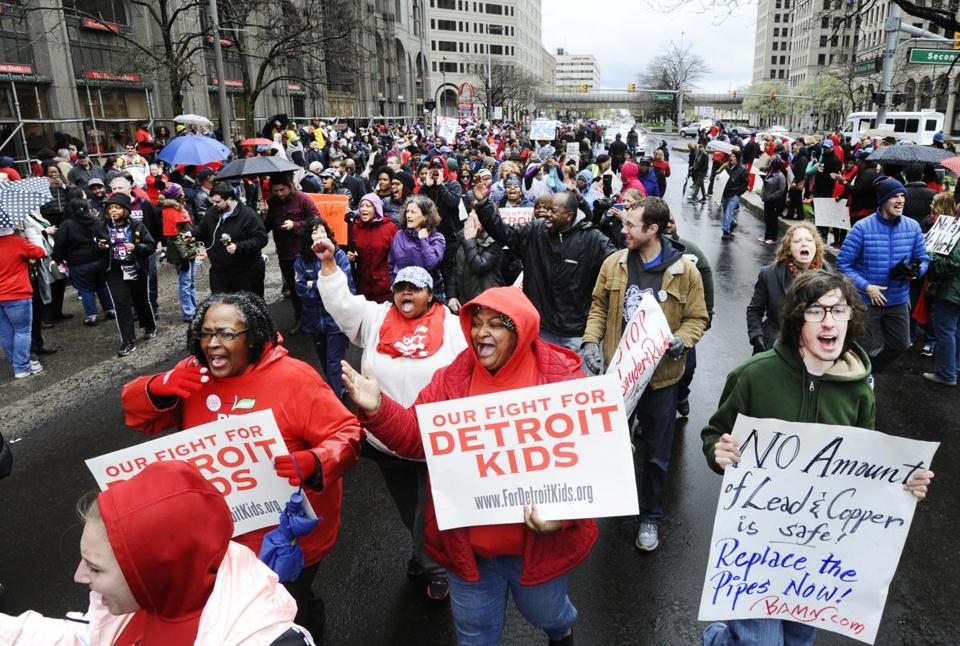 Teachers take a "Sick-day"
All but three schools of Detroit's 97 have remained closed since Monday. This, the second day of teacher protests, has resulted from concerns on if teachers will be paid for future and current work in the struggling school district.
On Monday,  more than 1,000 teachers called in "sick" in protest to the statement from the school board that teachers will only be paid through June 30th. With different pay options given to teachers at the beginning of the year, the cut means that some teachers have already been working for free.
"Detroit Federation of Teachers leaders spent the day meeting with Detroit Public Schools Transition Manager Judge Steven Rhodes and other decision makers to get an assurance that our members will be paid for their work," said the union Tuesday. "Still, they refuse to say the three words our members need to hear: 'I guarantee it.' "
"Their failure to give us that guarantee is tantamount to a lockout." the union said.
More protests are planned for Tuesday as parents caught in the middle of the debate scramble to arrange for child care.
"About to land in Detroit to stand with teachers who are being asked to work without guarantee they'll be paid." said American Federation of Teachers President Randi Weingarten, on Twitter.
The Detroit school system is in the red having more than half a billion dollars in debt. The Interim teachers union President, Ivy Bailey is saying "When you put in a day's work, you'll receive a day's pay. Detroit Public Schools is breaking that deal."
With many of the public schools in the city dilapidated and crumpling from the inside, teachers are fed up and with the support of some parents, they are taking a stand.
"I support the teachers on getting a fair deal. They're educators," said parent Tony Kinsey. "I'm frustrated with the adults, the leadership. Our children are the ones suffering."