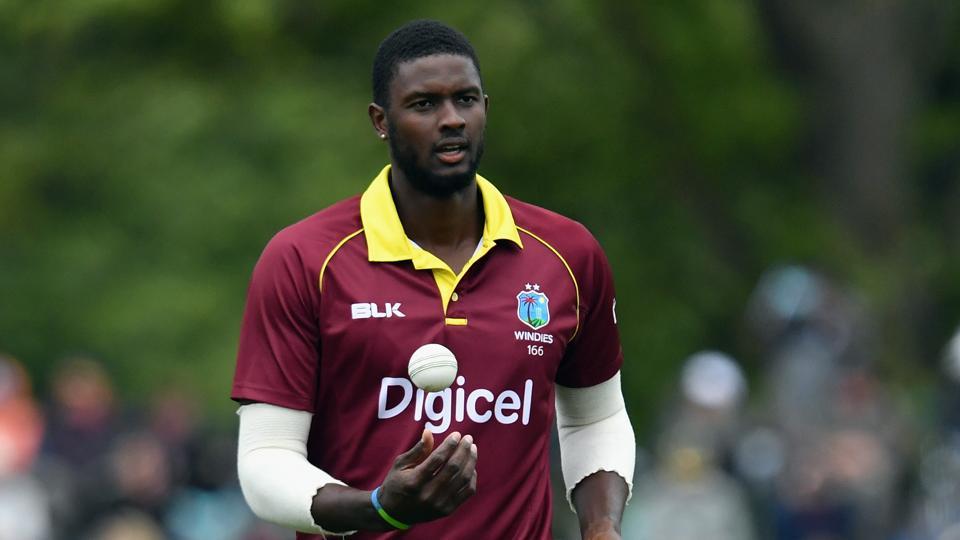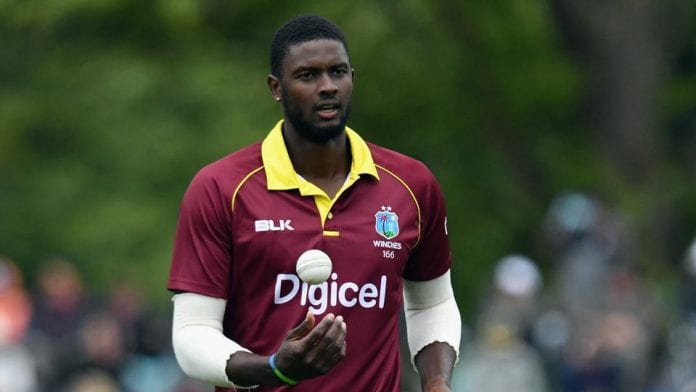 BRIDGETOWN, Barbados, CMC – Jason Holder has made his name in the game's longest format where he has led West Indies for the last four years and risen to become the world's leading all-rounder.
But with just sporadic Twenty20 appearances – he has played just 11 games since his debut five years ago – the 27-year-old has never made an impression in the shortest format, as the likes of Chris Gayle, Kieron Pollard and Dwayne Bravo have excelled.
However, the Barbadian has now set his sights on dominating the format after leading Barbados Tridents to the Caribbean Premier League title earlier this month, and being picked in the West Indies squad to face Afghanistan in India next month.
"Feels great to be back in the T20 side and to be playing in all three formats for the West Indies again," said the West Indies Test captain.
"It was great to win the CPL with the Tridents and I did quite well, so happy to be back for West Indies. We are gearing towards the T20 World Cup coming up in just under a year and I want to be a part of that.
"I want to play a significant part. I was part of the set-up three years ago when we won in India and that was a wonderful feeling."
He was one of Tridents' leading bowlers, taking 14 wickets with his fast-medium at 25 apiece and an economy rate of seven.
Holder's last T20 International appearance came earlier this year on England's tour of the Caribbean but only because selectors opted to use the one-day squad in the three-match series as preparation for the 50-overs World Cup.
His previous outing had come two years earlier when West Indies hosted Pakistan, scoring 40 runs from three innings and managing only two wickets.
Holder's Test numbers have been far superior, however. He is the highest-ranked West Indies batsman at 34th in the ICC rankings and lies third in the bowler's rankings.
And he believes that the one-off Test against Afghanistan in India next month will provide a good challenge for the Caribbean side, and is hoping to further enhance his own record in that encounter.
"We had a great start to the year in Test cricket when we beat England at home, so we want to end the year on a high," he pointed out.
"We have the match against Afghanistan and that will be a good contest in overseas conditions. Every Test match is important. Test match wins don't come easy, so we know how hard we have to work.
"The guys are really up for this challenge and it would be very good to finish off the year well on a personal note as well as on a team note."
Under Holder's outstanding leadership, West Indies trounced England 2-1 in a three-Test series at the start of the year to reclaim the cherished Wisden Trophy for the first time in a decade.
And with a return series in England scheduled for next June, Holder is well aware of the massive challenge lying in wait in foreign conditions.
"That's the major challenge on the horizon for the Test team as we look ahead to the future tours programme," he noted.
"We will be going back to England to contest the Wisden Trophy and also to continue the quest for very important points in the ICC World Test Championship. Last time we played in England we had a magnificent win at Leeds, so there is all to play for."