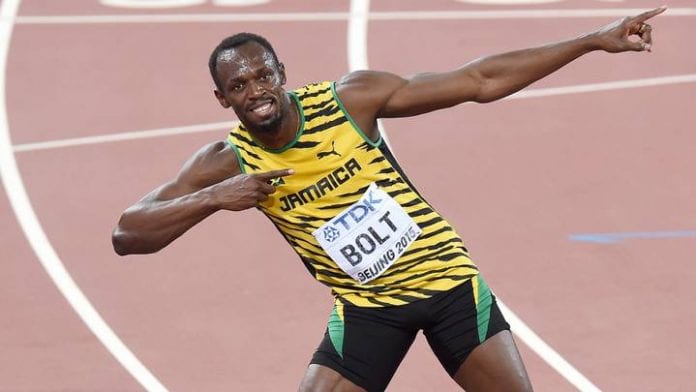 KINGSTON, Jamaica – Retired Jamaican Sprinter, and the fastest man alive, Usain Bolt recently admitted that he considered coming out of retirement, but decided not to do so after receiving advice from his former coach.
In an interview with CNN Sport's Coy Wire, the Olympian said that there have been times when he has missed competing, but ultimately stays off the tracks due to his former coach, Glen Mills' advice.
"I talked to my track coach and he was like, 'No, you're not doing it," Bolt revealed during the interview.
Mills, the head coach at the Racers Track Club in Kingston, told Bolt that coming out of retirement does not always work out. "People that retire and come back — it doesn't always work out," Bolt said of the advice he received from Mills.
Bolt admitted that towards the end of his track and field career, he had lost the drive to compete in the sport, which led to his decision to retire in 2017. "For me, at the end, I knew it was time because the drive wasn't there. But every time I watch track and field I miss it. And every time I go to the track to see my coach and I watch him training I go, 'Did I make the right decision?' … But every time I train with them I think, 'Ah yeah I made the right decision. I don't miss this.'"
Bolt's track career ended with a hamstring injury at the 2017 world championships which caused him to pull up in the 4×100 meters. Following his official retirement from tracks, Bolt had a stint as a footballer with Australia's Central Coast Mariners, but opted not to secure a long-term contract.
The 33-year-old, who is about to become a father for the first time, says that he excited to be a spectator in the upcoming track and field season. "I'm going to go and watch, I'm excited for the first time to sit and watch it and see the energy of people," Bolt said.
"I've seen track and field throughout my life, I've always watched track and field and I always know what's going on with track and field. But I didn't see Michael Phelps swim live. For me, it's an opportunity to go and see these other swimmers and see something else."
The 2020 Tokyo Olympics this summer will be the first Olympics since 2000 where Bolt will not be competing. Sports fans around the world will certainly miss his dominance and charismatic personality at the games, likewise will Jamaican athletics miss his presence on the track.